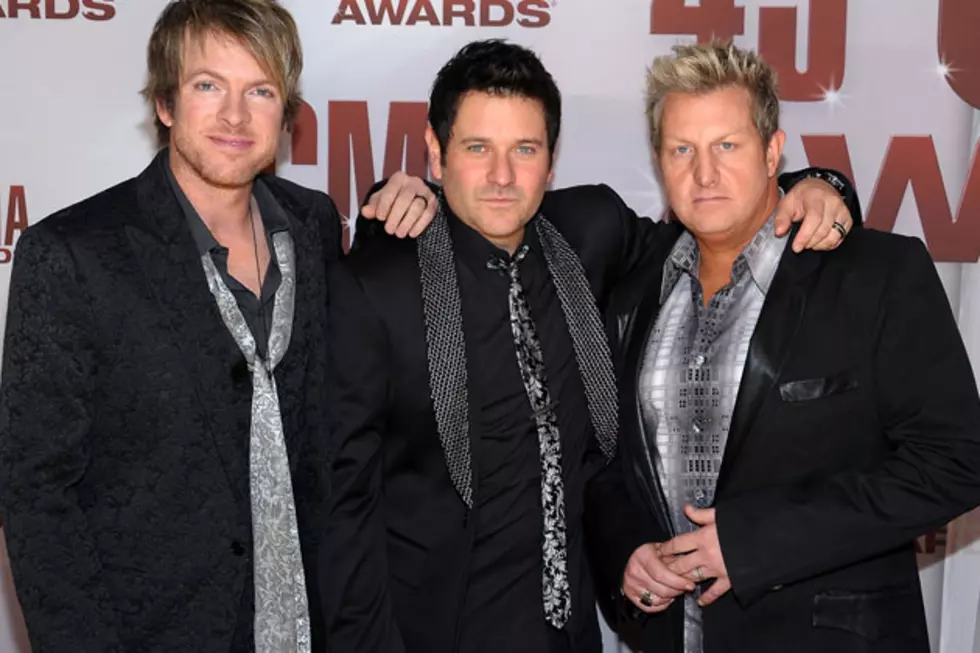 Rascal Flatts Reveal Plans for Documentary, Restaurant and Fragrance
Rascal Flatts seem to have a finger on the pulse of a number of industries, and of late they've revealed that they have a documentary, restaurants and a fragrance all in the works. This all comes just a couple months after they announced the details of their upcoming clothing line. Oh yeah, and they're dropping a new record in April -- and touring that record -- all while Jay DeMarcus is gearing up to be a father for the second time.
Tweeting about the documentary, DeMarcus said, "More details to come soon on the Flatts movie. Def more of a performance/doc style with more of our individual stories intertwined."
In a recent radio interview with JR Schumann at WZZK, Gary LeVox went into more detail on the restaurant and when we can start smelling like Rascal Flatts.
"We started working on a fragrance about two years ago, and we went through a couple different companies," he said. "We just couldn't lock down on a scent that the three of us had liked. We're actually in the process right now of putting it together. We've got some restaurants that we're getting ready to open, so we've got a lot of stuff going on. But the scent of Gary LeVox will be out soon [laughs]."
LeVox likened the band's restaurant to Toby Keith's I Love This Bar and Grill. Teaming up with the chef behind Mastro's Steakhouse, LeVox said the band's about to break ground on their first restaurant in Columbus, Ohio, by Ohio State University, adding, "We're going to have writers' nights in there. It'll be based around music."
More From Taste of Country