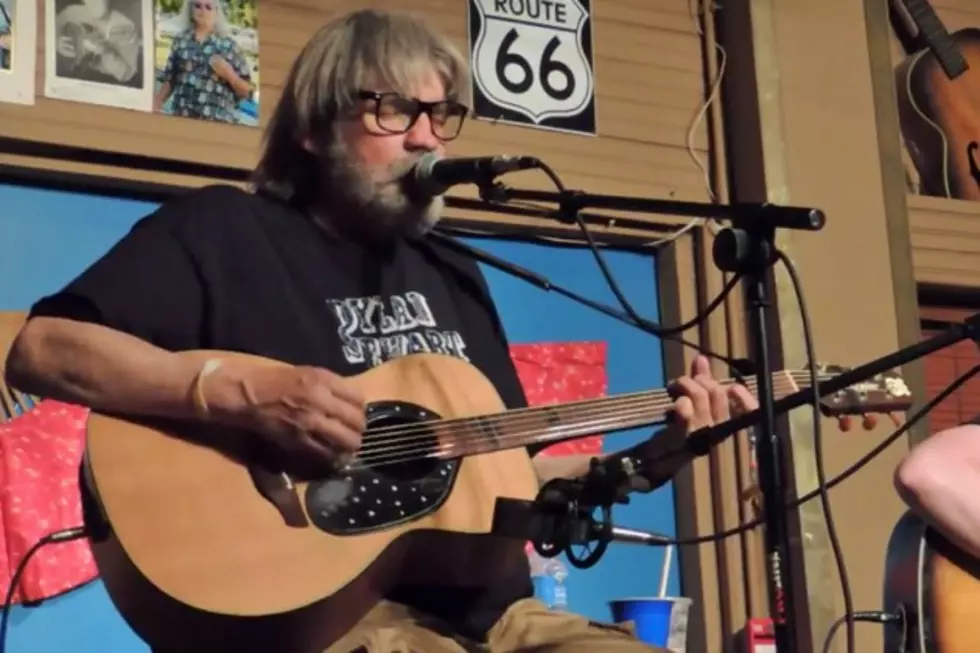 Red Dirt Pioneer and Early Garth Brooks Bandmate Tom Skinner Dies
YouTube
Tom Skinner was part of Garth Brooks' early band, but to hear those in Oklahoma tell it, Brooks would have been just as happy if it were the other way around. Skinner, a founding father of the Red Dirt music community, died on Sunday (July 12) after years of failing health.
Along with Jimmy LaFave and the late Bob Childers, Skinner helped begin the Red Dirt movement in the late 1970s. "Red Dirt is really more of a brotherhood and a community thing than it is necessarily a style," he told American Songwriter in 2012. Gospel, rock, folk, blues and bluegrass are all incorporated, but there's no one definitive sound. No two musicians sound exactly alike, but all enjoy picking with each other.
Skinner was a mainstay in Tulsa, Okla., where he often played with the Wednesday Night Science Project at the Colony. He rarely recorded, but wrote often and toured even more frequently. The Oklahoma State University alum remained in the Stillwater, Okla. area and began to cast a wide influence.
"Garth Brooks wanted to be in Tom Skinner's band just like we all did," Red Dirt Rangers' John Cooper tells The Oklahoman's Brandy McDonnell. "The first time I saw Tom ... I was just like 'This is the coolest thing I've ever seen. I want to do that with those guys.' And I know Garth felt the same way, we all did."
However, it'd be Skinner that would back Brooks. As the bass player for Brooks' band Santa Fe, he went with the singer to Nashville, eventually leaving due to the struggles of being a father on the road.
"I really liked Nashville, but looking back I believe I made the right decision because I've gotten to play a lot of great music with a lot of great people," Skinner remarked to American Songwriter.
Despite several heart attacks over the last few years, Skinner continued to play. In fact, he was scheduled to play the Woody Guthrie Folk Festival last week, but could not. The 61-year-old last played the Wednesday Science Project on July 1.
See Country Stars Who Died in 2015
More From Taste of Country