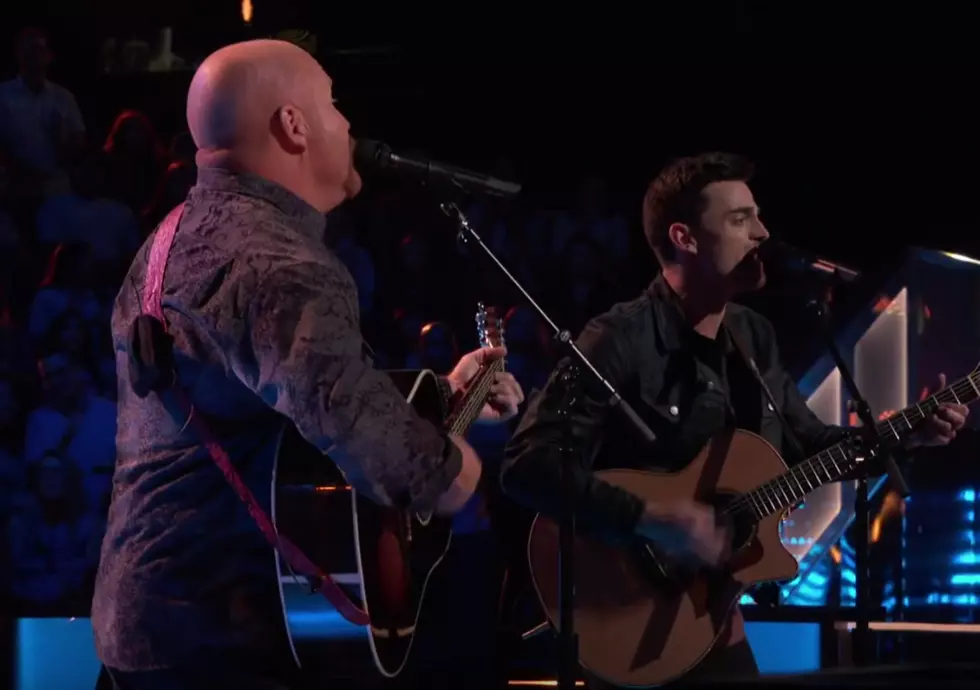 'The Voice': Team Blake's Red Marlow and Ryan Scripps Battle With 'Fishin' in the Dark'
YouTube/NBC
This week, The Voice season 13 continues with the Battle Rounds, in which the coaches pit team members against each other in epic duets. One singer survives, the other goes home...unless, one of the other coaches decides to steals the losing contestant.
Country was represented this night by team Blake Shelton's Red Marlow vs. Ryan Scripps, who were assigned "Fishin' in the Dark," a 1987 jam by the Nitty Gritty Dirt Band (which, incidentally, was covered by the Swon Brothers in Season 4 of the show).
It's not too easy to get more country than this song, so a bit of twangy swagger was necessary to carry it off. Marlow, a down-home type (he claimed to have chosen his red boots to draw attention from his self-declared "ugly" face) had no problem bringing an old-school vibe to the tune, while Scripps delivered a slightly more modern (and more technically proficient) polish.
Shelton decided to go for the heart over the technique, declaring the two to be equal in talent ... but he couldn't help but just go with Marlow. Fellow coach Jennifer Hudson agreed, saying "Red is my type of guy, all day long." Coach Miley Cyrus noted, "When we think of country music we think of an artist like Red."
Scripps was not stolen by anyone and unfortunately will be headed home.
Also in Team Blake news, a montaged performance of Kristi Hoopes and Anna Catherine DeHart singing Martina McBride's "Independence Day" resulted in Hoopes hitting the road.
Season 13 of The Voice will air on Monday and Tuesday nights at 8PM ET on NBC.
Most Successful Singer on The Voice? No. 1 Will Surprise You!
We Promise You've Never Seen a Cover Quite Like This!
More From Taste of Country