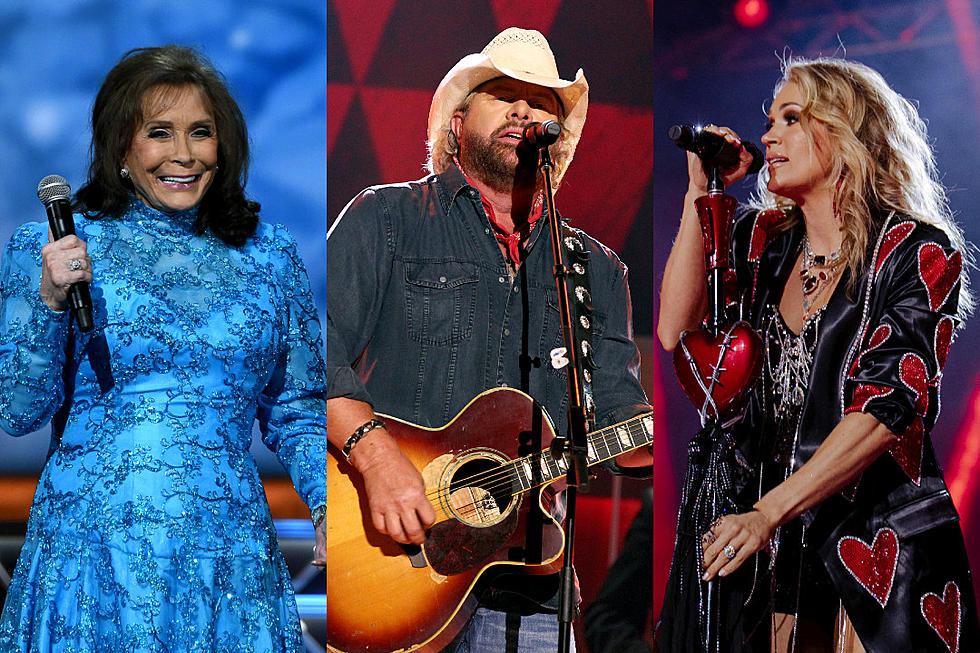 Country Music's 30 Best Revenge Songs, Ranked
Rick Diamond, Terry Wyatt, Catherine Powell, Getty Images
You'd be hard pressed to find a genre that does revenge songs better than country music. The tradition dates back decades, from women scorned to angry outlaws, and even a few songs about being on the other side of someone's well-earned vengeance.
Patty Loveless and Travis Tritt deliver two of the most satisfying kiss-off lines in country music history — save those in your back pocket for your next heartbreak! --—ut other country revenge songs tell a story that you definitely shouldn't try at home. The Chicks, Carrie Underwood, the Civil Wars and Hank Williams, Jr. have all dropped songs that might be fun to fantasize about, but you'd definitely run into some legal trouble if you actually tried to act them out yourself.
We love revenge songs because they represent a feeling we've all had, but would never act on to the degree the characters in these stories do ... probably. We can live vicariously through them, singing them at the top of our lungs when we feel wronged, knowing someone else understands what it's like.
Below is a list of what we think are the best revenge songs in country music.
Country Music's 30 Best Revenge Songs, Ranked
They say that revenge is a dish best served cold, but we say that revenge is a dish best served country! Here are the 30 best country songs about bringing the hurt to somebody who did you wrong.
More From Taste of Country