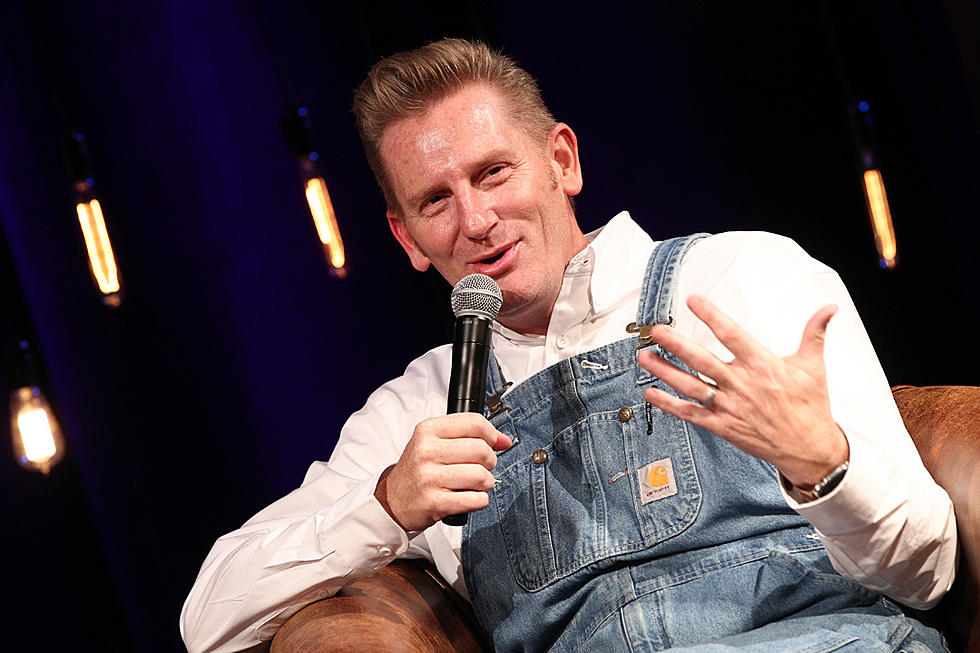 Joey + Rory Singer Rory Feek to Return to the Stage
Terry Wyatt, Getty Images
Rory Feek is ready to explore music once again. The singer is planning to return to the stage this summer, playing a show for the first time since his wife and Joey + Rory duo partner Joey Feek died in March 2016.
The Sept. 8 and 9 shows at the concert hall on his family property in Tennessee will mark his first performances since 40-year-old Joey died of cancer. Rory says this idea of returning to the stage has been on his mind a lot in recent weeks and months.
"I just feel a responsibility like I should," he said during a press event to announce Oct. 20 as Heal the Music Day in Nashville. "I should just get on stage and see what's there. What's in store. What would I say? What would I sing if I were there by myself?" Previously, Feek had said he would not perform without Joey by his side.
Heal the Music Day asks artists to donate a small percentage of their day's revenues to the Music Health Alliance, a nonprofit that helps self-employed members of the music industry find health insurance or benefits. It's an organization Feek has come to know as family in recent years. At the beginning of his remarks he talked about learning his wife's cancer had returned, but they wouldn't be able to treat it in Chicago as they'd hoped because of a technicality. He emailed Music Health Alliance two years ago this month.
"Needless to say, we were in Chicago a few days later," he says. "My wife had the treatment that she wanted."
Beautiful Photos of Joey + Rory
Again he called upon the organization after Joey's death. As he and his daughter returned home, Rory found a stack of medical bills waiting for him, and he was not prepared to sort through them. It was always Joey who organized this sort of paperwork. He was lost.
"They turned something that was incredibly difficult and complicated into something very simple and I needed that help so much," Feek says. "Honestly I don't have any idea what Music Health Alliance is. I only know what they have done for me and for my family."
September 8-9 is Joey Feek's birthday weekend, and at the very least Rory sounds hopeful that this one-time return to the stage could turn into something bigger. He's giving all proceeds to the MHA, instead of just the five percent they're calling for. Dozens of musicians have signed on to celebrate Heal the Music Day, which has helped more than 5,600 members of the music community and saved over $16 million in medical bills since 2013.
See 5 Unforgettable Joey + Rory Songs
More From Taste of Country