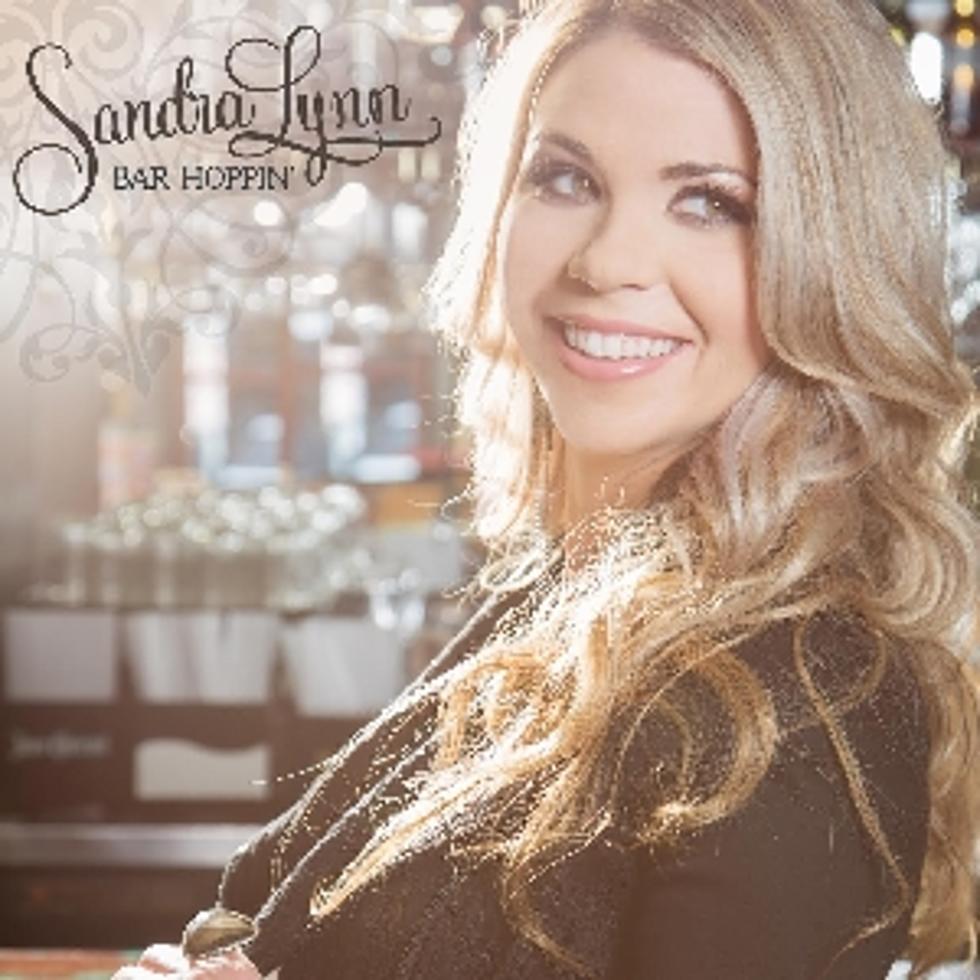 Sandra Lynn, 'Bar Hoppin" [Listen]
Silver Lining Music
Sandra Lynn proves she can keep up with the boys with her new single, "Bar Hoppin'."
The track is a contemporary country drinking song with a twist, with Lynn and her girlfriends hitting the town for a night of drinking and fun: "It's a Friday neon night / Singing along with the band playing covers / Dancing with our drinks up high / Then one thing leads to another," she sings.
Lynn and her co-writer, Bobby Hamrick, turn the tables on some of the familiar themes of bro-country in the singalong chorus, with the guys as the object of their attention: "Bar hoppin' turns into slow walkin' / Turns into slurred talkin' / Turns into cat-calling some tall drink of water / And then you have another / Then pay the tab, leave a tip / Call a cab, blow a kiss / Yeah, we're bar hoppin'."
Lynn's last single, "Afterparty," was a fun look at relationships with a pop edge. It reached No. 29 on SiriusXM's the Highway Hot 45 Countdown. Produced once again by Ross Copperman — whose credits include Keith Urban, Brett Eldredge and Dierks Bentley — "Bar Hoppin"' keeps the fun going, with an infectious groove and a unique whistling melody hook that'll get stuck in your head after the first time you hear it. The glossy production puts Lynn's voice front and center for a track that's just different enough to separate her from the pack.
Why Fans Will Love It: It's easy for female country fans to see themselves and their friends in the lyrics of "Bar Hoppin'," while men will wish they were lucky enough to run into these girls on their fun night out.
Key Lyrics: "It's gonna be a party that's gonna move / We're getting in an all-night kind of mood."
Did You Know? Lynn's self-titled debut EP was produced by Jay DeMarcus from Rascal Flatts.
Listen to Sandra Lynn, "Bar Hoppin'"
More From Taste of Country