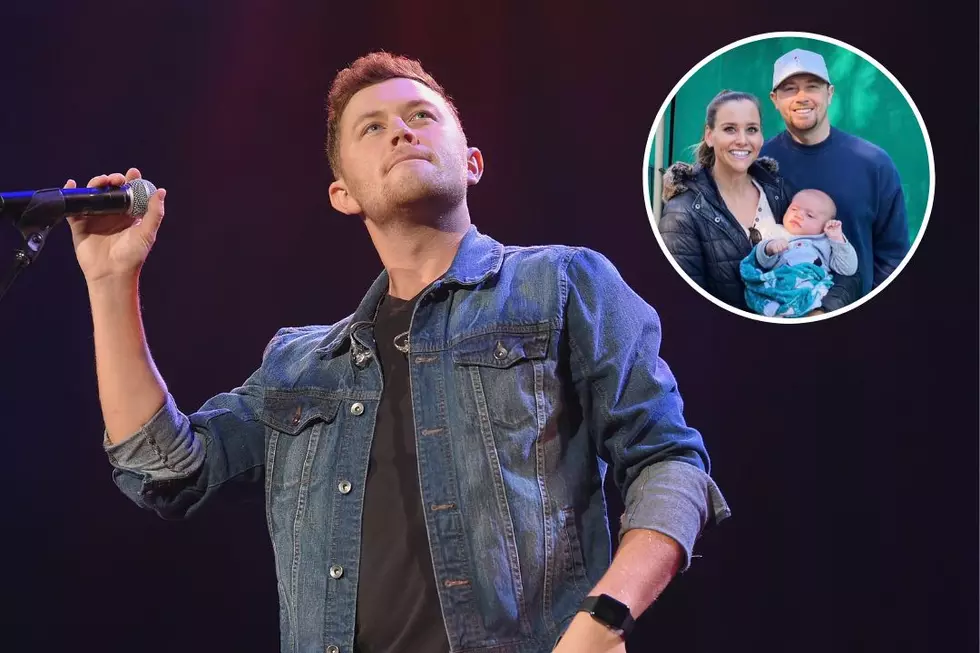 Scotty McCreery Reflects on 'Amazing' First Christmas as a Dad — See Pictures!
Jason Kempin, Getty Images
Scotty McCreery and his wife Gabi had a very special Christmas this year, as it was their first as a family of three since the birth of their son, Avery.
McCreery updated fans on his first Christmas with their son by sharing a post featuring sweet moments from their holiday.
The first photo in the post shows the family of three standing in front of the famous Café du Monde in New Orleans, and another shows someone holding a delicious beignet in front of Avery as he sleeps. A few other photos of the happy baby and his parents are scattered throughout. The singer shared a short but meaningful caption alongside the post.
"Our first Christmas with Avery was amazing!" he writes.
McCreery shared more insight into his holiday season with his family through posts on Instagram.
On Dec. 23, he posted photos of their family Christmas cards this year, which officially announced the arrival of Avery. The front of the card features a snap of the family posing with their Christmas tree and the back has pictures of Avery and their dog, Moose, as well as a note from the family. Moose looks on approvingly in the photo of the card.
"Favorite Christmas cards yet," McCreery says.
Avery, whose full name is Merrick Avery McCreery, was born on Oct. 24, 2022 in Raleigh, N.C. McCreery and Gabi have been proudly documenting other "firsts" with their son, including his first Halloween and his first NFL Sunday.
Meet the Country Babies Born in 2022
Many of country music's biggest stars have welcomed new bundles of joy in 2022. Find out which artists have expanded their family or are expecting babies this year.
More From Taste of Country