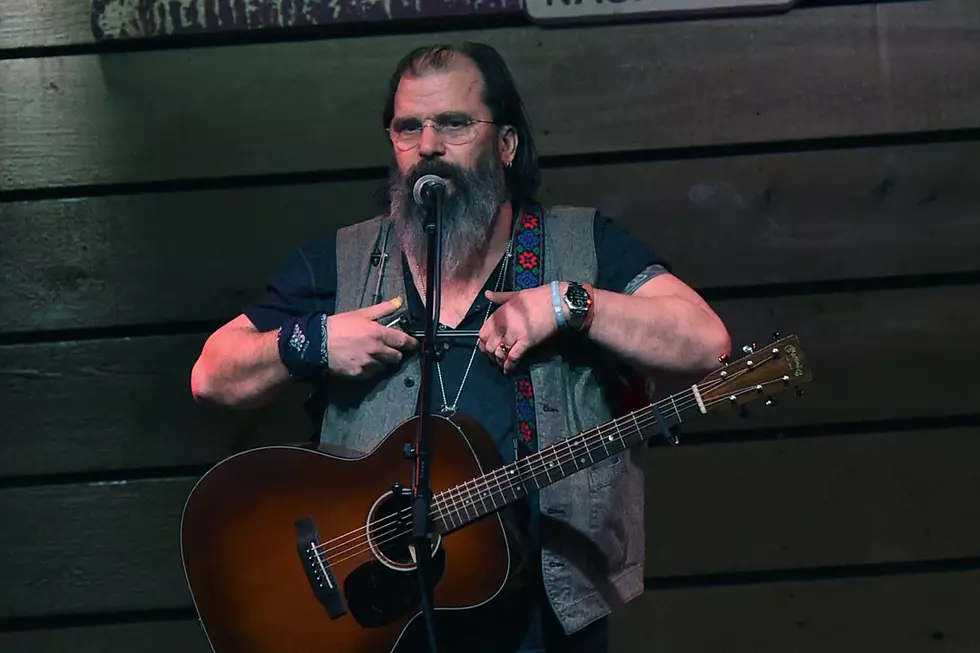 Steve Earle, More Artists Sue Universal Over 2008 Fire That Destroyed Master Tapes
Rick Diamond, Getty Images
Steve Earle is among the musical artists and their heirs and representatives who have banded together to bring a class-action lawsuit against Universal Music Group over a 2008 fire that destroyed an estimated 500,000 master tapes from some of music's most prominent artists.
Earle joined Soundgarden, Tom Petty's ex-wife Jane Petty, Hole and a representative for Tupac Shakur's estate to sue UMG, claiming that the music conglomerate did not share $150 million in settlements and insurance claims it received after the fire with the artists whose catalogs were affected.
Billboard has obtained the legal complaint, which alleges that the music giant deliberately lied and obfuscated about the fire and its aftermath so it could limit its legal exposure and maximize its own profit from the situation.
The Nastiest Lawsuits in the History of Country Music:
"UMG concealed its massive recovery from Plaintiffs, apparently hoping it could keep it all to itself by burying the truth in sealed court filings and a confidential settlement agreement," the filing alleges. "Most importantly, UMG did not share any of its recovery with Plaintiffs, the artists whose life works were destroyed in the Fire — even though, by the terms of their recording contracts, Plaintiffs are entitled to 50% of those proceeds and payments."
According to a New York Times investigation published earlier in June, the fire that swept the Universal Studios backlot in Hollywood in 2008 resulted in the loss of master tapes from a wide array of artists, including Earle, Patsy Cline, Kitty Wells, Loretta Lynn, Lynyrd Skynyrd, Merle Haggard, George Strait, George Jones, Ernest Tubb, Lefty Frizell, Sheryl Crow, Buddy Holly and Don Henley.
Universal claimed afterward that the damage was "relatively minor," but an internal memo dated 2009 that the Times obtained says otherwise, stating, "The West Coast Vault perished, in its entirety. Lost in the fire was, undoubtedly, a huge musical heritage."
The lawsuit alleges a "systematic and fraudulent scheme of misrepresentation and misdirection" on UMG's part to cover up the fire and subsequent settlements, and the artists involved are also claiming negligence in handling and storing their masters. They are seeking $100 million in compensatory damages related to the fact that they will no longer be able to reclaim their master tapes in the future by the terms of their original contracts and exploit them for their own gain in the commercial marketplace.
The lawsuit seeks additional damages to be determined at trial, and the artists who are suing believe the class action lawsuit will apply to hundreds of participants.
UMG denied the Times' reporting in a statement, saying their story contains "numerous inaccuracies, misleading statements, contradictions and fundamental misunderstandings of the scope of the incident and affected assets."
Country Stars Who Have Suffered Tragedy
More From Taste of Country