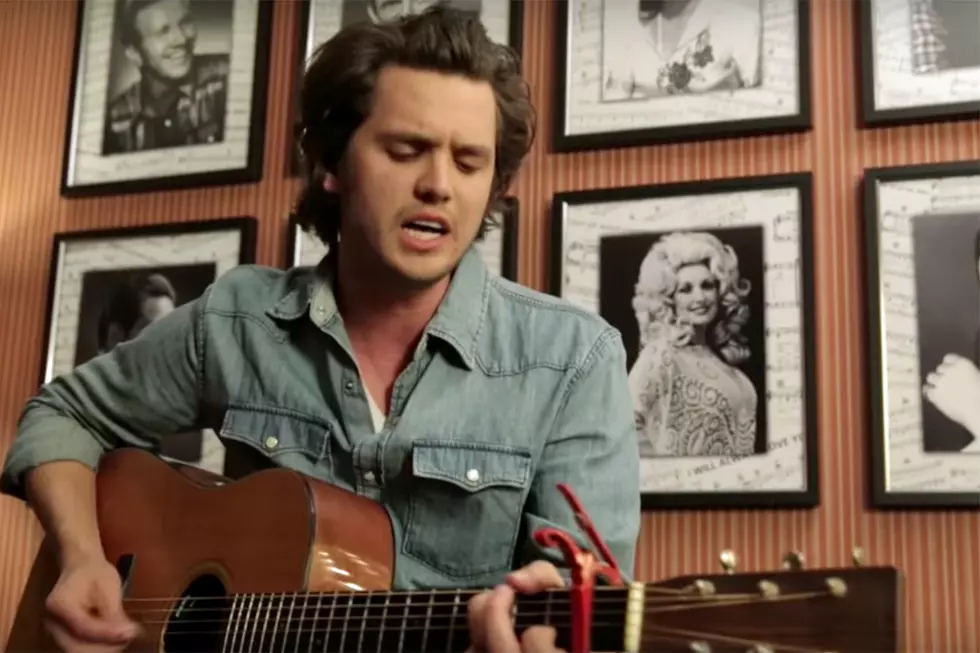 Steve Moakler Shares His Take on 'Riser' [Watch]
YouTube
Steve Moakler penned Dierks Bentley's hit "Riser," alongside Travis Meadows. And in this look backstage at the Grand Ole Opry, we get to see him take on the track in his own way.
Moakler's version is a tad different from Bentley's, but there's no arguing that it still holds the same uplifting sentiment. The singer-songwriter performs his version strapped with just an acoustic guitar, and his uniquely rugged voice puts his own twist and emotion into the song.
"I'm a riser / I'm a get-off-of-the-ground, don't-run-and-hider / Pushin' comes to shove / Hey, I'm a fighter / When darkness comes to town, I'm a lighter / A get-out-aliver, of the fire / Survivor," Moakler sings in the chorus.
"Riser" is the last single off of Bentley's 2014 album of the same name and is one of just many hits that Moakler has penned, in addition to being an up-and-coming artist himself. The road to performing hits instead of just writing them has been one he has been on since 2006, but with the release of his single "Suitcase," that road is looking a lot less bumpy.
"Some people were saying at the start of this year, 'Man, this might be your year,' and I was like, 'They've been saying that for a while,'" Moakler tells Taste of Country. "It feels like people are just now discovering me, and there's this brand-new excitement when people come in the door. They've never seen me before, and maybe just heard my music a month ago. So there's this fun, fresh new energy that's in the room."
Hot Country Artists on the Rise in 2016
More From Taste of Country