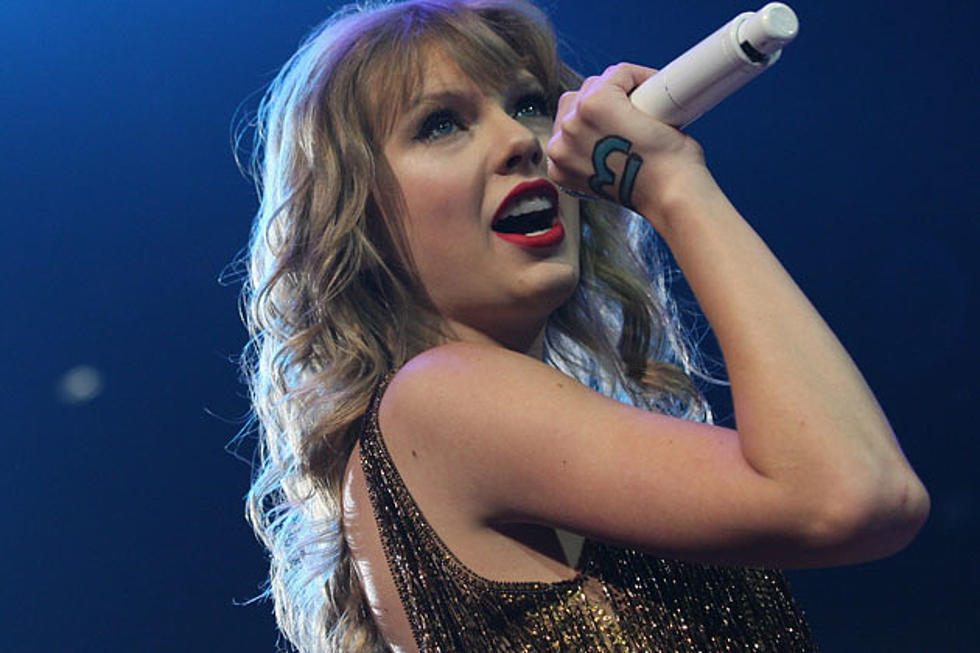 Taylor Swift to Make It Up to Fan Who Missed Show Due to Drunk Driving Accident
You know how disappointing it is when you miss out on seeing one of your favorite artists play live? Well, imagine if you were on your way to a show and a drunk driver crashed into your car, and instead of in your concert seat, you ended up at the hospital. That's exactly what happened to 13-year-old Taylor Swift fan Summer and her mom Michelle. Lucky for them, Taylor Swift is known for her big heart -- she won't let her fans miss out.
Summer had waited nine months to see the country-singing sweetheart play a show at Power Balance Pavilion in Sacramento, Calif. Unfortunately, tragedy struck when a drunk driver careened into Summer and Michelle's car when they were halfway into their two-hour drive to the arena. While Swift was singing her heart out for a huge crowd at the pavilion, Summer and her mom were being carted off to the hospital. The teenage Taylor Swift fan sustained some serious injuries, including a nasty gash on her arm that left a scar.
When Officer Mike Lowry arrived on the scene to help, he was first taken aback by the scene of the accident. But before long, he turned his attention to Summer's sweet attitude, noticing that she was smiling and putting on a brave face for her parents, despite her painful injuries.
Though the teen never made it to see the 'Ours' hitmaker in concert, the officer set out on a personal mission to ensure that Summer gets to a Taylor Swift show. Once Swift's management team found out about the accident, they promised the brave fan that she'll be guaranteed to see Swift next time she rolls through Sacramento. To tide Summer over, the 'Safe & Sound' hitmaker personalized and signed some Taylor Swift swag for her fearless fan.
Judging by Swift's generous outreach to fans who need help (like Kevin McGuire, the high school student and two-time cancer fighter she invited to the ACMs), it's not surprising that she would guarantee Summer and her mom a seat at her next gig.
Watch the News Clip about Taylor Swift Reaching Out to Her Fan
More From Taste of Country