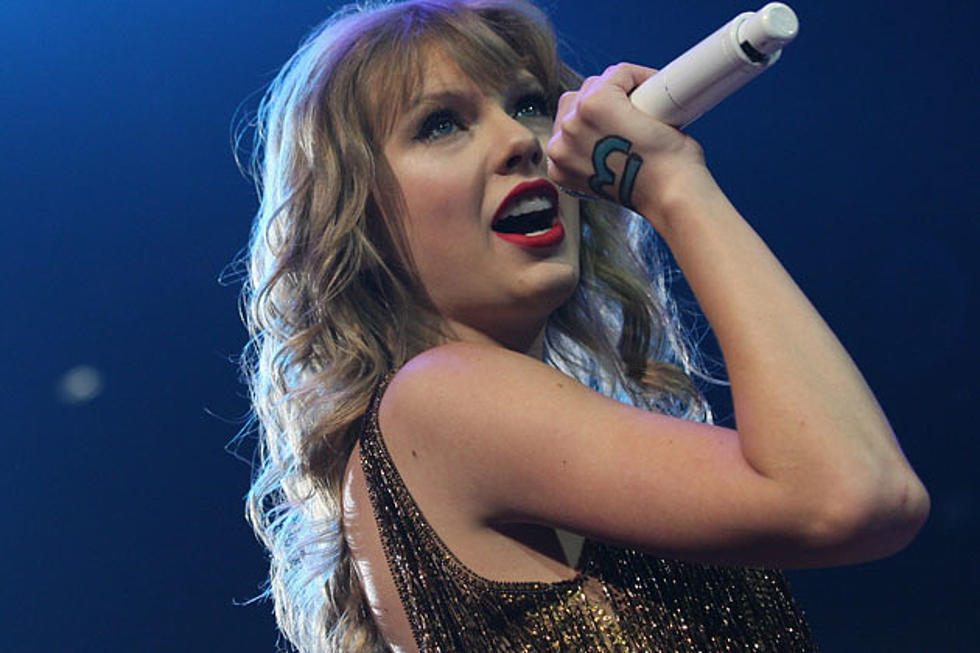 Taylor Swift to Profit Big Thanks to Success of 'The Hunger Games'
'The Hunger Games' premiere finally came and went, and according to Forbes, the film did even better at the box office than originally expected. And while this means major profits for Lions Gate Entertainment, it also means hefty dividends for the musicians behind the film's soundtrack, including names like Taylor Swift, the Civil Wars, Miranda Lambert and the Secret Sisters. In the end, it looks as though Swift will take home the biggest paycheck, since she has two songs on the record.
The 22-year-old worldwide music icon, who co-wrote and performed the lead single 'Safe & Sound' with the Civil Wars and also penned and performed 'Eyes Open' for the soundtrack, could count on as much as $400,000, according to Forbes' estimation. The film made $155 million at the box office this weekend, coming in second in history only to the last Harry Potter film and 'The Dark Night.' As the entertainment company watches its share prices rise on Wall Street, artists like Swift can watch their royalty checks get bigger and bigger.
Swift's 'Safe & Sound' already surpassed 600,000 downloads, which benefits the singer enormously, since she stands to gain both performance and songwriter royalties. Though the 'Mean' singer made upwards of $45 million last year, she -- as well as the other musicians featured on the soundtrack -- can at least rest knowing that their time was well spent.
To top off a great weekend at the box office, Swift can also celebrate the fact that her single 'Ours' is sitting at No.1 on Billboard's Country Songs chart, just beating out Jake Owen's 'Alone With You.'
More From Taste of Country