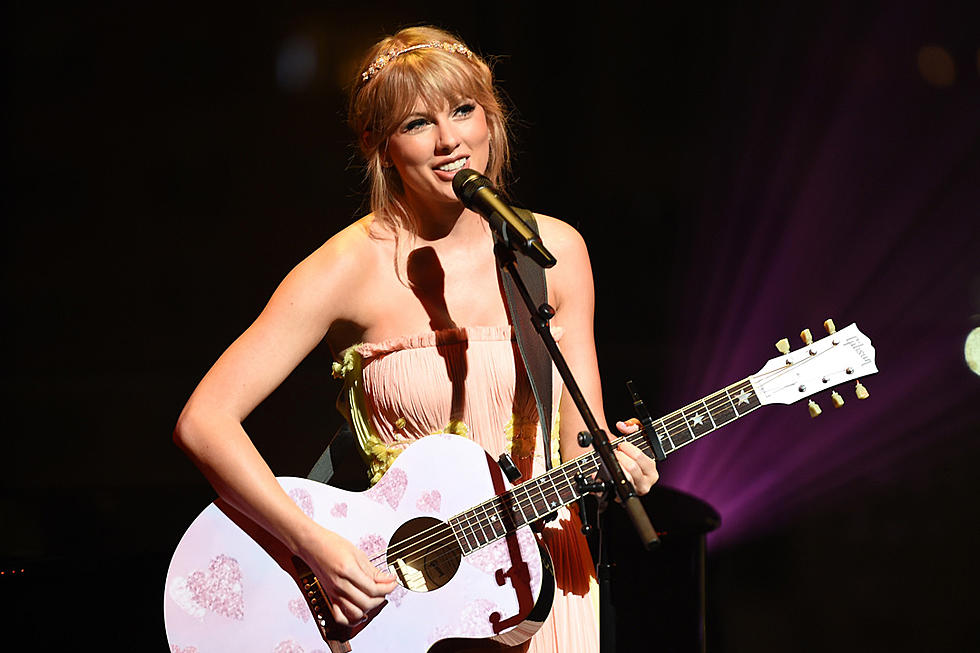 Netflix Announces Taylor Swift 'Miss Americana' Documentary
Dimitrios Kambouris, Getty Images
Taylor Swift's upcoming Netflix documentary officially has a title and premiere date. Miss Americana is opening the Sundance Film Festival in January of 2020.
The 29-year-old's former record label, Big Machine, has granted her permission to use the music from her first six albums in the film, Variety reports. In November, the "Lover" singer wrote a heartfelt plea to her fans, asking them to pressure Big Machine's label heads, Scooter Braun and Scott Borchetta, who she claimed had denied her permission to perform her past songs live at the American Music Awards or use them in the documentary.
Lana Wilson directed the film, and she has followed Swift's life for the "past few years." Swift first announced the documentary in her letter to Big Machine, though at the time she wasn't sure of its status.
Taylor Swift Fans Will Love Caylee Hammack!
The new film promises to be "a raw and emotionally revealing look at one of the most iconic artists of our time as she learns to embrace her role not only as a songwriter and performer, but as a woman harnessing the full power of her voice," Netflix writes in the description of Miss Americana.
Swift first worked with Netflix on her 2018 live concert special, Tayor Swift Reputation Stadium Tour. The film was a huge success, with fans tuning in at its release at midnight on New Year's Day.
Netflix has not yet announced a streaming release date for Miss Americana.
Country's Most Powerful Women? Taylor Swift Makes the List!
More From Taste of Country