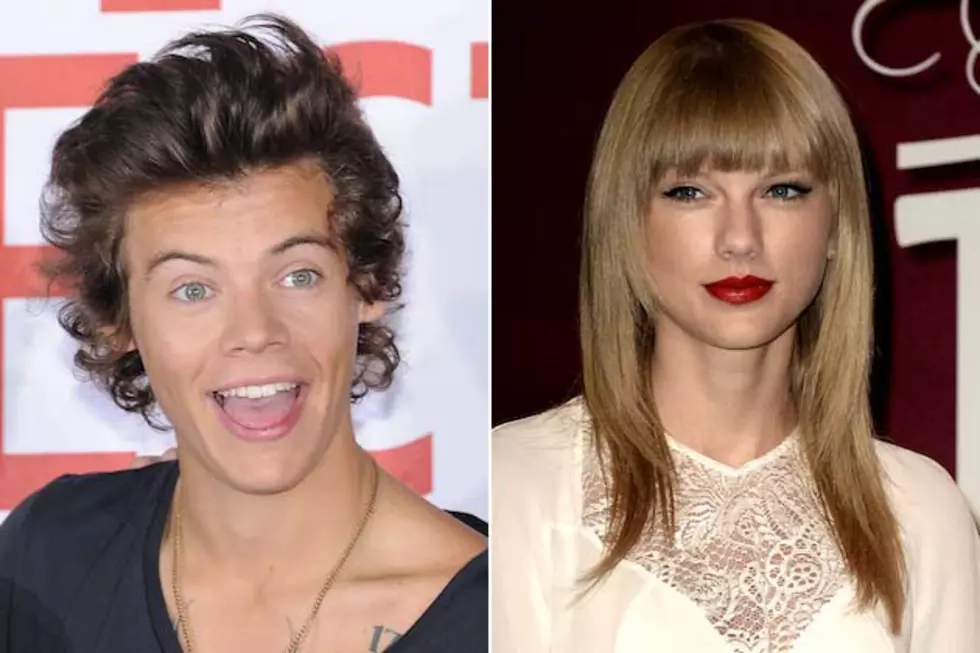 Harry Styles Is Prepared for Taylor Swift to Write a Song About Him
Stuart C. Wilson/Kevin Winter, Getty Images
It's pretty simple: If you break Taylor Swift's heart, you'll get payback -- musical payback. When One Direction's Harry Styles and the superstar songstress broke up last winter, one question remained: Will Swift write a song about him?
If she does, he's prepared -- and seems to be okay with it.
Although the relationship ended, Styles admitted to US Weekly that he knew a forthcoming song could be part of the package when dating Swift, but he wasn't scared off by it. "I can't say I'd have dated someone less famous to avoid it," he admits, adding, "At least she's a great songwriter!"
The 19-year-old singer has always remained classing when speaking of the 'Red' singer when speaking to the press, even saying that he didn't have a bad word to say about her.
Maybe her angst-filled performance of 'I Knew You Were Trouble' at the Brit Awards was enough payback -- especially since Styles was one of the many spectators. Either way, it sounds like the 1D member is much more emotionally prepared than John Mayer, who claimed he was humiliated by the song she penned about him.
With very public knowledge that Swift's relationships (the good and the bad) often inspire her songs, Styles probably knew what he was getting himself into. If their relationship does spur a song or two -- and get Swift another record-breaking album -- that wouldn't be all that bad, would it?
More From Taste of Country