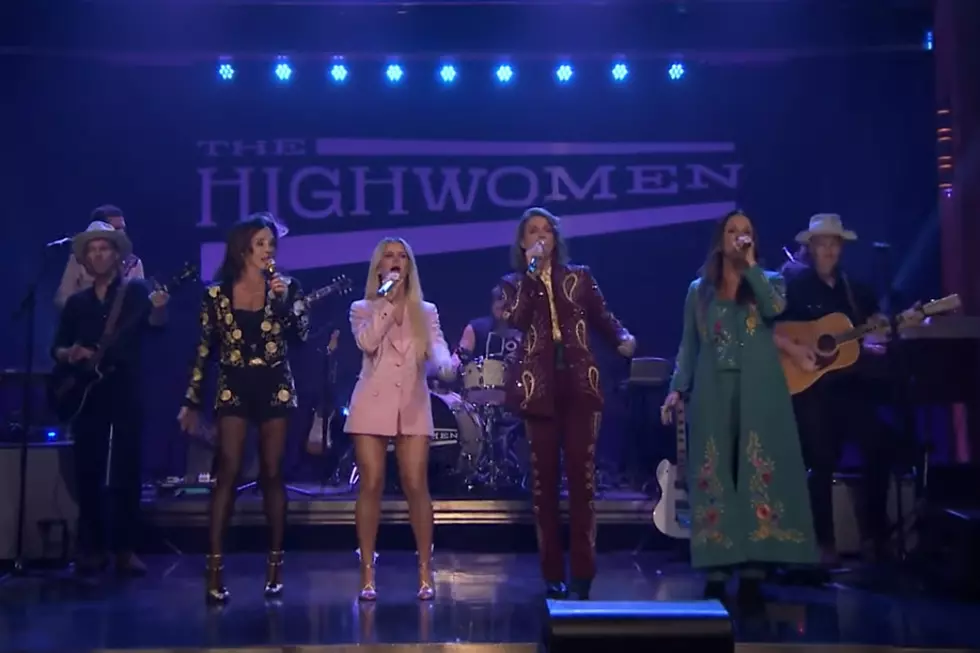 The Highwomen Bring Female Anthem 'Redesigning Women' to the 'Tonight Show' [Watch]
The Tonight Show Starring Jimmy Fallon via YouTube
The Highwomen brought their unique sound and perspective to the masses on Tuesday night (July 30), performing their debut single, "Redesigning Women," on The Tonight Show Starring Jimmy Fallon.
The all-female country and Americana supergroup consisting of Amanda Shires, Maren Morris, Brandi Carlile and Natalie Hemby traded off lead vocals and brought their voices together for some truly stellar harmonies in the chorus of the song, which features a lyric about modern females and their evolving role in society.
"Redesigning women / Runnin' the world while we're cleanin' up the kitchen / Makin' bank, shakin' hands, drivin' 80 / Tryin' to get home just to feed the babies / Skippin' the bread for the butter / Changin' our minds like we change our hair color / Yeah, ever since the beginning, we've been redesigning women," they sing.
The debut TV performance of the song received an enthusiastic response from Jimmy Fallon, who gave the Highwomen a Wayne's World-style "We're not worthy" bow as he entered the stage to thank them for their appearance.
Backstage, the Highwomen bumped into the cast of Queer Eye, who were also guests on the show:
The Highwomen are slated to release their self-titled debut album on Sept. 6. They dropped "Redesigning Women" as the first single on July 19, and they shared another new song, an inclusion anthem titled "Crowded Table," on July 26.
See the Highwomen + More at the 2019 Newport Folk Festival
More From Taste of Country