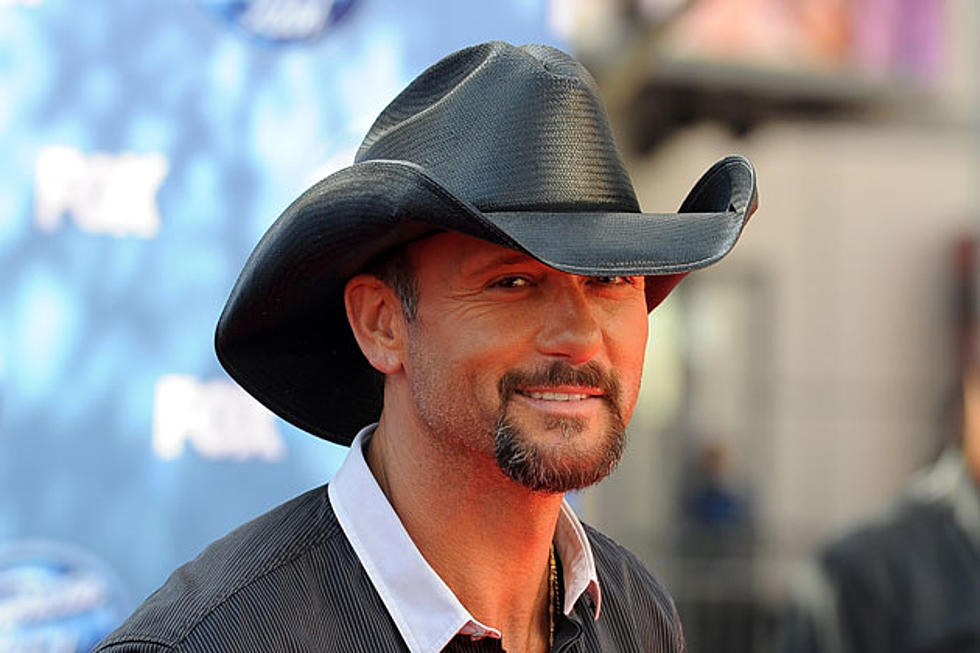 The Many Hats of Tim McGraw
Happy Birthday to Tim McGraw! The singer, who turns 45-years-old today (May 1), has proven to be a man of many talents over the last decade. Country artist, actor, father, cologne pitchman ... McGraw wears many hats, figuratively and literally. To celebrate his big day, we've put together a gallery of all pf the best hats the 'Back When' singer has put on his head over the last decade. He's proven to be quite a man of fashion!
Of course you'll recognize his black cowboy hat, but do you remember the newsboy look, or the time he seemed to be impersonating Bono from U2? Then there's the hat he borrowed from Samuel L. Jackson's collection. Click the big orange button below to see all of McGraw's hats, and to vote on your favorite look from the singer.
More From Taste of Country