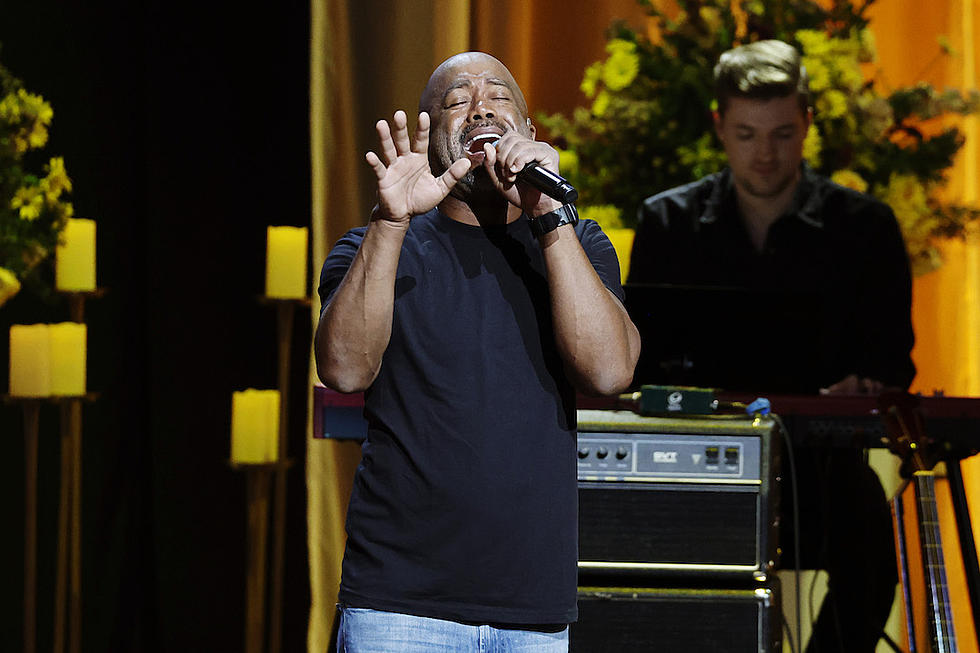 Top 10 Darius Rucker Songs
Jason Kempin, Getty Images
Darius Rucker has made a successful career in not one but two musical genres: After finding rock success as the frontman for '90s outfit Hootie & the Blowfish, he successfully transitioned to the country genre as a solo act in 2008 -- and the rest is history.
Rucker's country career began with a bang with his debut solo single, "Don't Think I Don't Think About It," which shot to No. 1 on the country charts -- making him the first Black country artist to hit that milestone since Charley Pride did so in 1983. Rucker has gone on to become a trailblazer in the genre for Black artists following in his path, like Jimmie Allen and Mickey Guyton, and he's also served as an inspiration for any artists hoping to transition from one genre to another.
With his knack for free-wheeling, comfortable memories and a rich and sunny voice, Rucker, here's no doubt that Rucker stands apart from his musical peers, so we're tipping our big cowboy hat to the man who has made his mark on the industry. Taste of Country brings you our list of the Top 10 Darius Rucker songs!
Top 10 Darius Rucker Songs
Ever since he broke into the country scene in 2008, Darius Rucker has had a knack for delivering warm, heartfelt country songs about life, love and everything in between. Here are 10 of his best.
More From Taste of Country