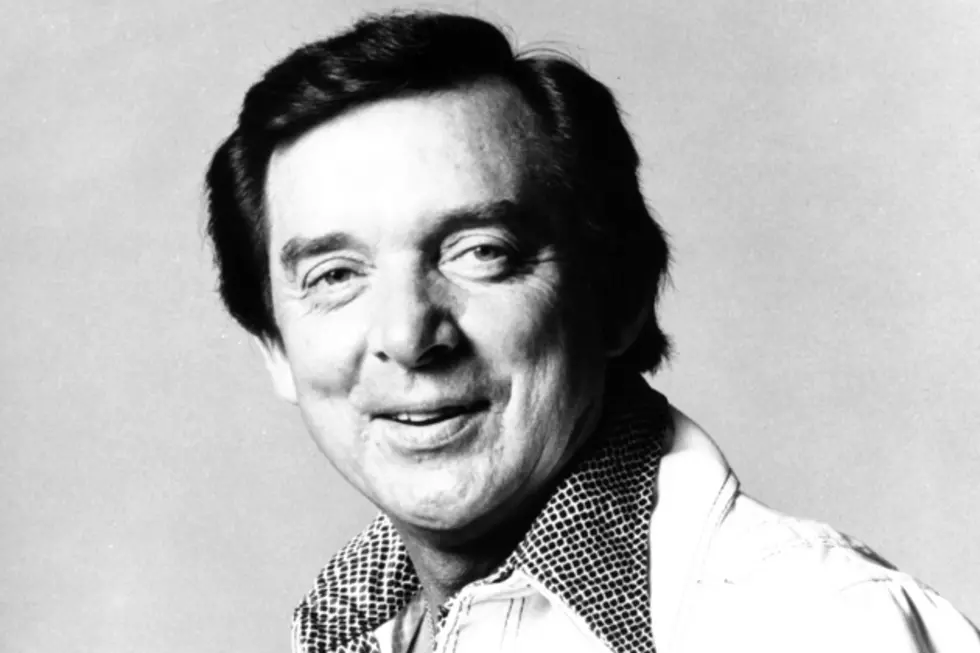 Michael Ochs Archive, Getty Images
The top Ray Price songs come from two different eras of the Country Music Hall of Fame inductee's lengthy career. In the early-to-mid '50s, he introduced his Texas shuffle, as heard in the essential hit 'Crazy Arms.' Then, in the early '70s, he adapted, including thick string arrangements for songs like 'For the Good Times.' The one-time Marine's thick baritone made both styles work -- heck, he would have sounded smooth over nails on a chalkboard. The music may have stopped for Price, who died on Dec. 16, 2013, but these five songs -- and so many more like them -- will live on forever.
5

'The Same Old Me'

From 'Ray Price's Greatest Hits'

Ray Price notched seven No. 1 hits during his 65-year career, and 'The Same Old Me' from 1959 was his fourth. While he'd continue to find success into the early '80s, his famous shuffle was most popular between 1956 and 1965. Price epitomized how an artist should evolve with the times to stay fresh and relevant. This Fuzzy Owen cut was among his earliest successes.

4

'You're the Best Thing That Ever Happened to Me'

From 'You're the Best Thing That Ever Happened to Me'

This was Ray Price's final No. 1 hit, but by no means the end of his commercial success. He'd continue to release singles for another 20 years after this cut reached the top of the Billboard charts. This video was taken in August 2012, showing how strong the Country Music Hall of Famer's voice was well into his ninth decade.

3

'City Lights'

From 'Ray Price's Greatest Hits'

Bill Anderson wrote this song for Price, and the late '50s hit would be big for both men. The singer's smooth baritone is hard to turn away from. He makes a fine storyteller on this track, his third No. 1 single. It would remain atop the country charts for over three straight months, setting up the next 50-plus years of his extraordinary career.

2

'For the Good Times'

From 'For the Good Times'

'For the Good Times' is Ray Price's signature song. The chart-topping hit from 1970 became a crossover hit, his first. It also scored a Grammy and Single and Album of the Year at the 1971 ACM Awards. Dozens of country, rock and other superstars have covered this Kris Kristofferson cut, including Elvis Presley, Willie Nelson and Isaac Hayes.

1

'Crazy Arms'

From 'Ray Price's Greatest Hits'

This is the song with a record 'Cruise' by Florida Georgia Line matched in 2013 by spending 20 weeks atop the country music charts, although, to be fair, Billboard's methodology was different then. While Price had some success prior to its release, the legend introduced his distinctive shuffle on this track. It's a sound he'd rely on heavily for the next decade.
More From Taste of Country