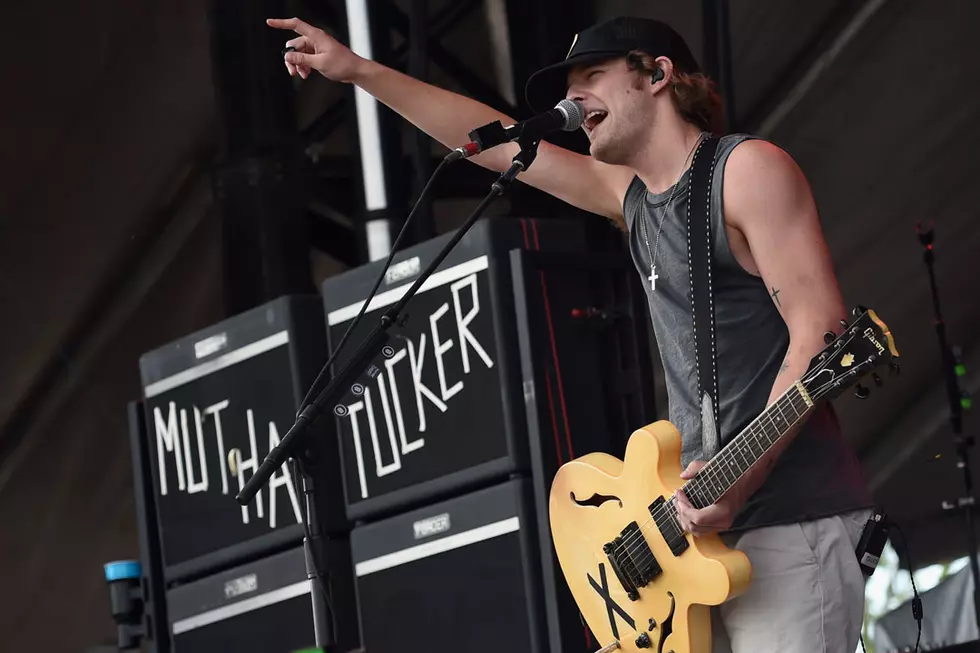 Tucker Beathard's Debut Album, 'Nobody's Everything,' Will Be a Double
Rick Diamond, Getty Images
Tucker Beathard is releasing his debut album, times two. Titled Nobody's Everything, the first installment of the double-disc album drops on Friday (Nov. 30).
Nobody's Everything features nine songs co-written by Beathard alongside some of Nashville's top songwriters, including Bob DiPiero, Jonathan Singleton, Lindsay Rimes and David Lee Murphy, whose duet with Kenny Chesney on "Everything's Gonna Be Alright" recently hit No. 1. In addition to writing each of the tracks, Beathard also served as co-producer and played guitar and drums throughout the album's entirety.
The project comes two years after Beathard set the stage for stardom with his chart-topping debut single "Rock On," which reached No. 2 on the Billboard Country Airplay chart in 2016, and the release of his EP Fight Like Hell under Big Machine's imprint Dot Records that same year.
He's since parted with the label and is now working independently. His debut album will come under his own creation, Mother Tucker Records. "The final product is a taut hybrid that is more street than studio, more grit and raw emotion than polished gloss," Beathard and his team describe in a press release.
This is demonstrated in his first release from the album on a track titled "Leave Me Alone," a rugged acoustic number that has Beathard begging "just leave me alone / just let me let go / I won't be your back up, better than nothing."
"This last year, the walls got broken down for me to really own and express emotions more, the vulnerability and the intensity of what was happening in my life and career gave me no choice. There's a whole crowd of people out there who are misunderstood, the outcast types, and I gotta believe they're dealing with the same stuff," Beathard says in a press release. "There were so many songs, I decided to break it into two albums, and I'm excited to finally be able to share it with all the people who've stuck by me the last few years. We did it!"
The second half of Nobody's Listening is expected to be released in early 2019.
These Are the 10 Best Country Albums of 2018 (So Far):
More From Taste of Country