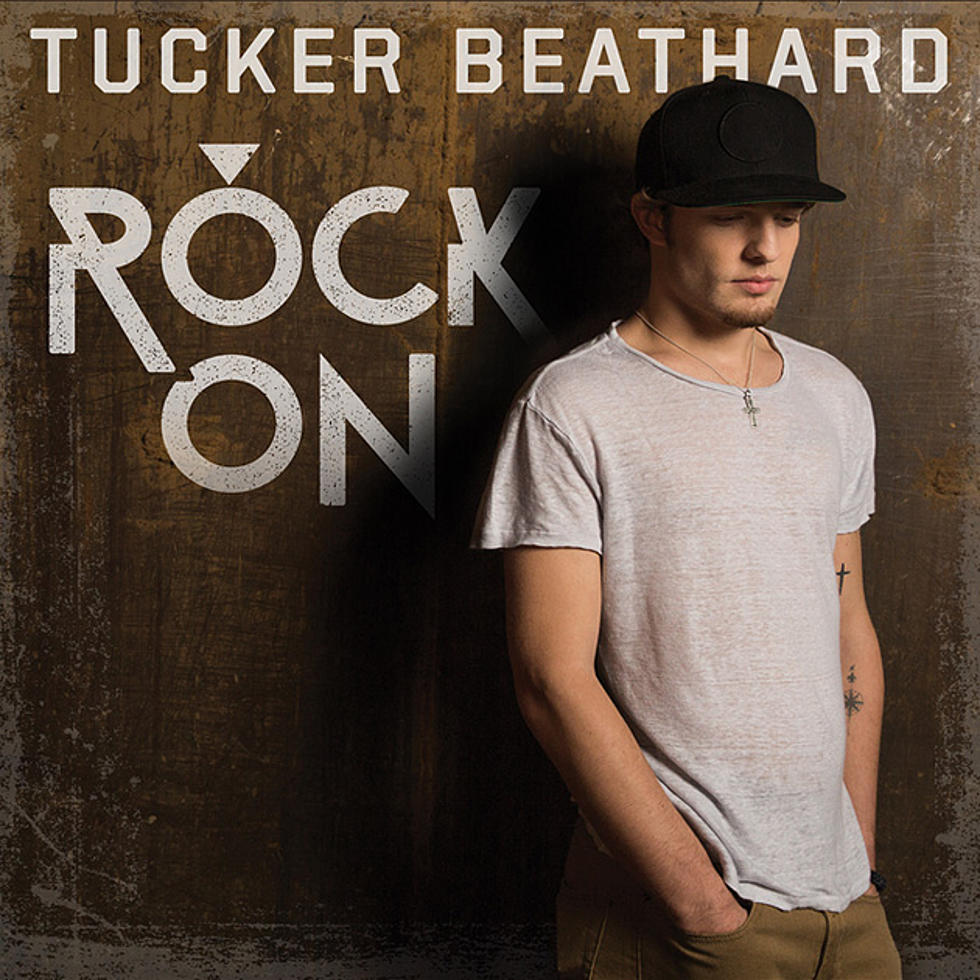 Tucker Beathard, 'Rock On' [Listen]
Dot Records
Tucker Beathard's debut single "Rock On" showcases his strong songwriting, gritty rock-country voice and willingness to throw up a middle finger. It's a love song, right up until the second verse.
The 20-year-old son of famous songwriter Casey Beathard is a rebel, and he's not shy about it. Every note and guitar lick of this scorned country rocker feels genuine and sincere. There's little doubt he has a face in mind as he sings about the girl that got away, and then changes to the point that he doesn't want her back anymore anyway.
The second verse recalls Montgomery Gentry's "She Couldn't Change Me," but there's no harmonious reunion between lovers to embrace as the song finishes. Beathard's emotions are as raw as the guitar chords that open and swirl throughout the 3-minute-plus jam.
Beathard was chosen as one of Taste of Country's 10 Hot Artists to Watch in 2016 because he knows who he is as a singer and songwriter and is confident enough to be stubborn about defending his sound. Comparisons to early Eric Church are fair, even if they're premature.
Did You Know?: Beathard's greatest influence outside of country music is Blink 182.
Listen to Tucker Beathard, "Rock On"
More Hot Artists to Watch in 2016
Tucker Beathard, "Rock On" Lyrics:
"Girl I really did mean it when I wished you the best / Good to hear you're killing it way out west / Finding your own way didn't take too long / Baby rock on, rock on."
"It's getting tough keeping up with where you are / Posting pics like some big Hollywood star / Guess every club is playing your song / Baby, rock on, rock on."
Chorus:
"Rock on like you don't miss me / Rock on like it's all good / Rock on 'til you forget me / Just like you said you would / I gotta tell you I can't stand / The thought of someone else holding that hand / I should have put a rock on."
"Yeah I do a lot of thinking about wanting you back / But I don't know about all dolled up like that / If my homegrown country girl's long gone / Then baby rock on, rock on."
"I saw your hashtag diggin' on some new dude / Girl you left me with nothing else to do."
More From Taste of Country