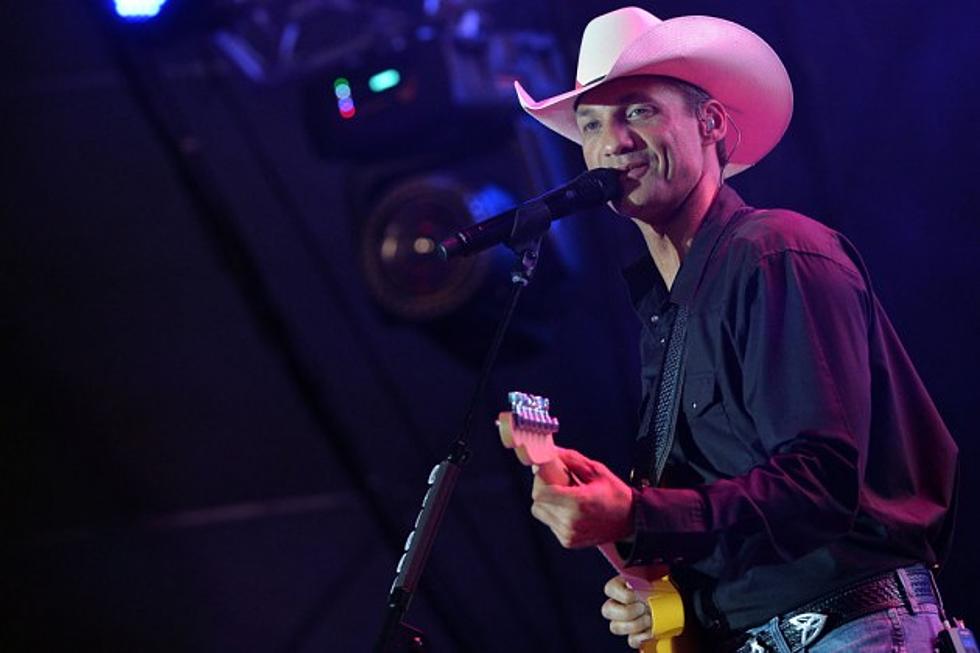 Wade Hayes Gives Update on Cancer Battle
Rick Diamond, Getty Images
Wade Hayes has given his fans an update on his health after battling cancer twice.
"I had my health, but I took life for granted," Hayes says. "I don't do that anymore. I feel like I wasted a lot of time not doing the right thing — not doing what I was supposed to be doing. I feel like I finally am doing that now. I've fought through this, and I want to help people fight."
Hayes himself has had an incredible uphill fight. His second bout with cancer was especially tough, since the disease had spread into his lymph nodes.
"They opened me up from stem to stern, literally," Hayes says. "They had to take a big part of my large intestine, most of my liver, part of my diaphragm out, lymph nodes, and I've had several small surgeries on my liver to get it repaired enough to work correctly. It was a bad deal. It was very serious. I'm probably being too brutally honest, but it's the truth. I look like a baseball from all the scars I've got!"
Hayes hit No. 1 with his debut single, "Old Enough to Know Better," in 1995, and scored additional hits with "I'm Still Dancin' With You," "Don't Stop," "What I Meant to Say" and "On a Good Night." He recently released a new album titled Go Live Your Life, which he funded through a PledgeMusic campaign. The album is available via Hayes' website.
"I'm thankful I still get to do this — to write and sing and perform," Hayes tells the Boot, "and I feel like I have a real purpose now."
St. Jude Patients Share the ABCs of Cancer
More From Taste of Country