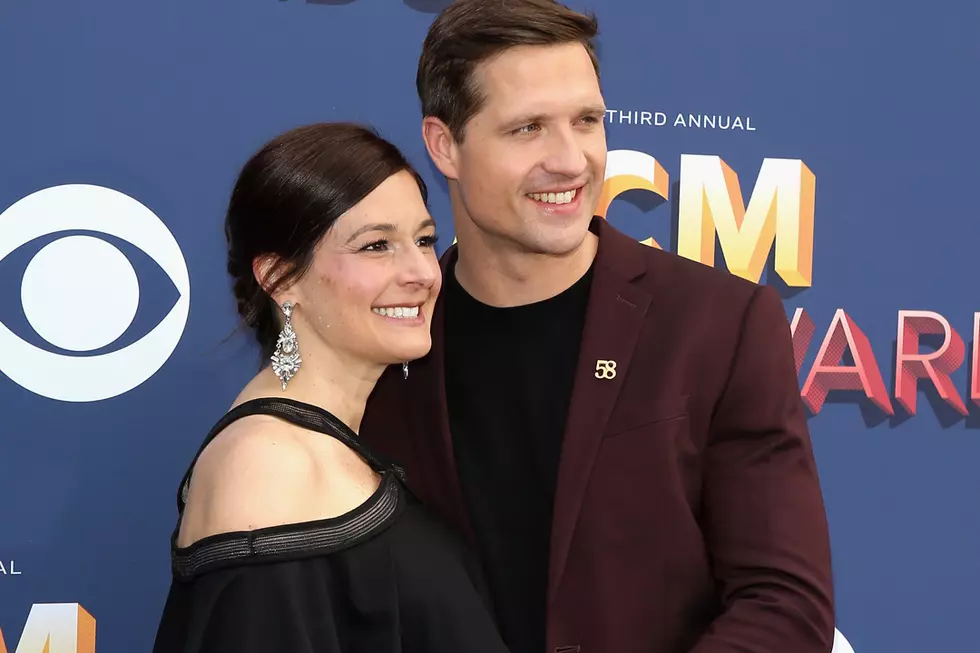 Walker Hayes and Wife Planning a Home Birth for Baby No. 7
Michael Tran, Getty Images
Walker Hayes and his wife Laney are expecting their seventh child next month, and this time they're trying a home birth.
The "Craig" singer says they're considering a water birth as well, but mostly they just don't want to have to drive anywhere once Laney goes into labor. "We've almost had a couple in the car, and I'm not the guy you want to have a kid in the car with," Hayes admits to Taste of Country. "I'm pretty chill, but once birth starts I go the opposite of chill."
June 8 is baby's official due date, but the couple is on high alert now, because Laney has never made it within two weeks of her actual due date. Hayes says if he had to guess, they'll have a baby boy or baby girl in their arms by Memorial Day.
The 38-year-old and his wife aren't totally ruling out more kids after their seventh arrives. Last year he told Taste of Country about how much he and his wife enjoy having and raising babies, speaking with enthusiasm about Laney's capabilities as a mom. He also told Whiskey Riff earlier this year that he doesn't like odd numbers.
The couple's journey hasn't been all good times, however. On his Boom album Hayes opens up about his struggles with alcohol and gets even more personal with "Craig," a true-to-life story about a man named Craig who helped him out when he needed it most.
Walker Hayes Talking About Addiction Is Therapy
More From Taste of Country