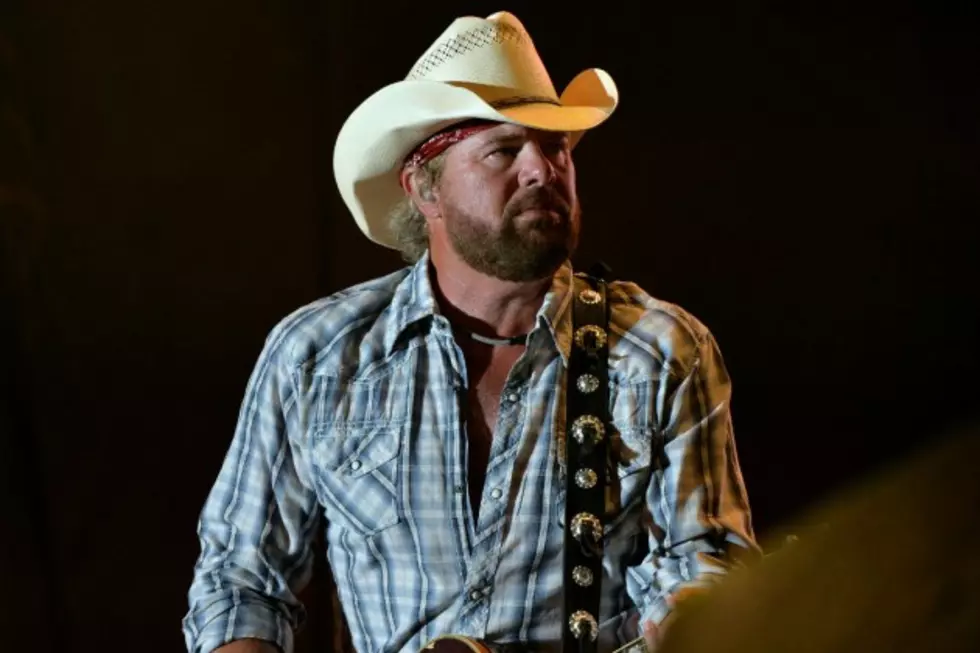 Toby Keith Explains Why He Boycotts the CMA Awards
Rick Diamond, Getty Images
Toby Keith's 35 MPH Town is out now and features 10 great tracks, but don't expect to hear any of them at the 2015 CMA Awards. In a recent call to ToC Nights, the superstar explained to us why he hasn't attended "Country Music's Biggest Night" in a decade.
"I just, years ago, decided that it wasn't my bag," he admits.
Keith doesn't get on board with the CMAs, which he calls "a political thing."
"I think in three years I had 24 nominations. I was 0 for 24 and I went, 'I can't beat the politics of this deal,'" the singer furthers. "I was a No.1 ticket seller, a No. 1 album seller and I spent 51 weeks at No. 1 on Billboard in a four year span and I went 0 for 24? I was like, 'This isn't worth my time.'"
But as of Oct. 9 — album release day — Keith has other things to occupy his time. 35 MPH Town wraps with a powerful ballad called "Beautiful Stranger" (our favorite on the record), and ending it that way wasn't an accident.
"[It ends that way] 'cause it's a ballad," Keith shares. "When you listen to the album it's kind of like the closer, you know when you get there you've gotta start it over," he says with a laugh.
"Drunk Americans," "35 MPH Town" and "Rum Is the Reason" are the album's three singles so far. Keith performed the latter on the Late Show With Stephen Colbert recently, and says he was supposed to take a seat on the couch, but ...
"Biden took up all the time," Keith reveals, referring to Vice President Joe Biden. Colbert and Keith are good friends, so when the host told him he'd been bumped, the Songwriter Hall of Famer took it in stride. There will be more opportunities, he says.
Sam Alex is the host of Taste of Country Nights radio, a syndicated night show which airs on more than 60 Townsquare Media Group stations nationwide.
Can You Guess Toby Keith's Real Name?
Country Music's Nastiest Feuds
More From Taste of Country