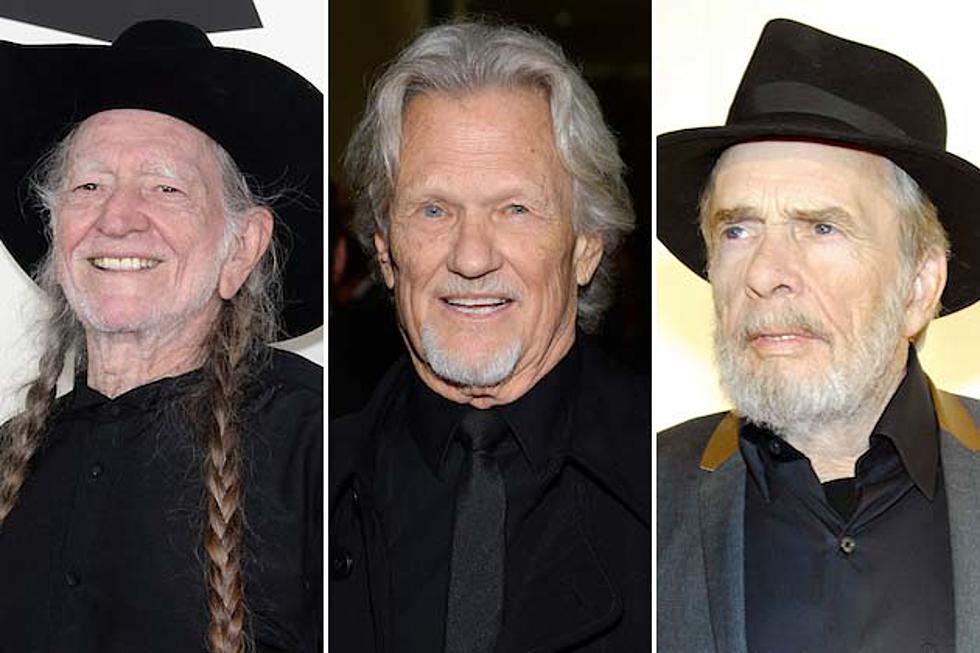 Willie Nelson, Kris Kristofferson + Merle Haggard Working on Album Together
Jason Merritt/Larry Busacca/ Bryan Steffy, Getty Images
Naturally, it's a release that's likely to get all country fans riled up, as the three singers are some of the most established artists in the history of the genre. There aren't many details yet, but Nelson did confirm that the record is happening -- even saying "could be" to a release in 2014.
"We're working on one now, yeah," Nelson dishes to Billboard, adding that they'll release it "as soon as we get it together."
Although he worked with Kristofferson (and the venerable Johnny Cash and Waylon Jennings) in 'The Highwayman' and with Haggard on 'Pancho and Lefty,' it doesn't appear that these icons have ever worked together exclusively. However, Nelson also tapped into the talent of his two pals for his 'Heroes' album that was released in 2012.
Even though this is the first release, it isn't the first time a record has been discussed amongst the threesome; they actually talked about it while attending a State Department dinner hosted by Hillary Clinton.
"[Willie and I] talked about doing that together, but with the presence of Kris, we talked about the three of us doing it," the 'Okie From Muskogee' singer says. "I'm sure if we're healthy and live to do it, we'll do it. We thought about the title: the Musketeers. You know, because there's the three of us. We'll come up with some little way of describing ourselves I guess, and put it together into a show."
Each player has made an impact on one another's lives (Nelson is planning on including both Haggard and Kristofferson in his upcoming memoir), and this collaborative record could go down in the books of country history.
Hopefully, good health will continue to prevail for all of them --  Nelson is 80 and Kristofferson is 77, while Haggard is the youngest at 76. There's no time like the present to combine the powerhouse of talent in these country music icons!