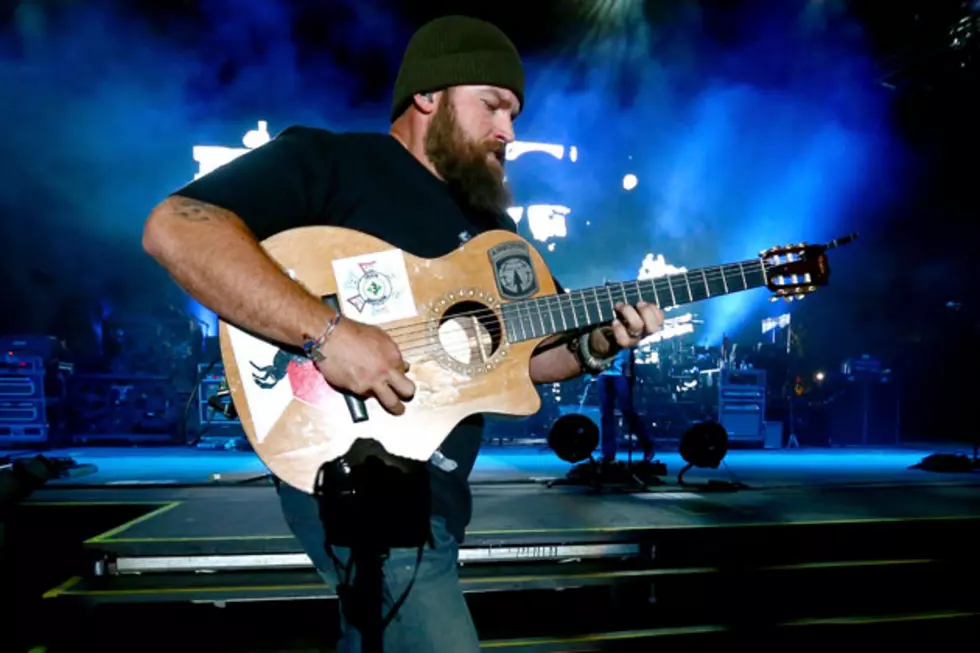 Zac Brown: Luke Bryan's New Song 'Is the Worst I've Ever Heard'
Christopher Polk, Getty Images
Zac Brown took tailgate, moonlight and daisy dukes songs to task during a recent radio interview. The singer held nothing back with his opinion of certain modern day country sounds, including the latest single from Luke Bryan.
When asked about the heated argument between purists and fans of the next generation of country music, Brown tells Vancouver, B.C. station JRFM that he's with the purists.
"To me, country music has always been the home for a great song," he says. "If I hear one more tailgate in the moonlight, daisy duke song, I'm gonna throw up."
Adds Brown, "There's songs out there on the radio right now that make me be ashamed to be even in the same format as some other artists."
Interviewer Barbara Beam asked Brown for his opinion specifically on Bryan's new single, 'That's My Kind of Night,' and the 'Sweet Annie' singer did something almost unheard of in country music -- he tore apart a fellow singer and friend, in this case.
"I love Luke Bryan and he's had some great songs, but this new song is the worst song I've ever heard," Brown reveals. "I know Luke, he's a friend. '[That's] My Kinda Night' is one of the worst songs I've ever heard. I see it being commercially successful in what is called country music these days, but I also feel like that the people deserve something better than that. Country fans and country listeners deserve to have something better than that, a song that really has something to say, something that makes you feel something. Good music makes you feel something."
"When songs make me wanna throw up, it makes me ashamed to even be in the same genre as those songs," the 'Chicken Fried' star reiterates. He later clarified his comments via Twitter, making sure fans know his beef is with Bryan's song, not his buddy. "My opinion is not about Luke as an artist, it's about that song," Brown writes. "He didn't write it. I'm a fan of Luke, but definitely not that song."
In the radio interview, Brown went on to defend all of the great songs trying to find room on the radio. "It does make me sad that there's a lot of great songs out there and they're not going to see the light of day because they're competing with these tailgate songs," he dishes.
Musically, Brown shares that the Zac Brown Band will have new music for fans next spring. He also alluded to a number of great collaborations in the future. His song 'Homesick' with Sheryl Crow was recently released as part of her 'Feels Like Home' album. Crow is one artist who Brown really appreciates.
More From Taste of Country