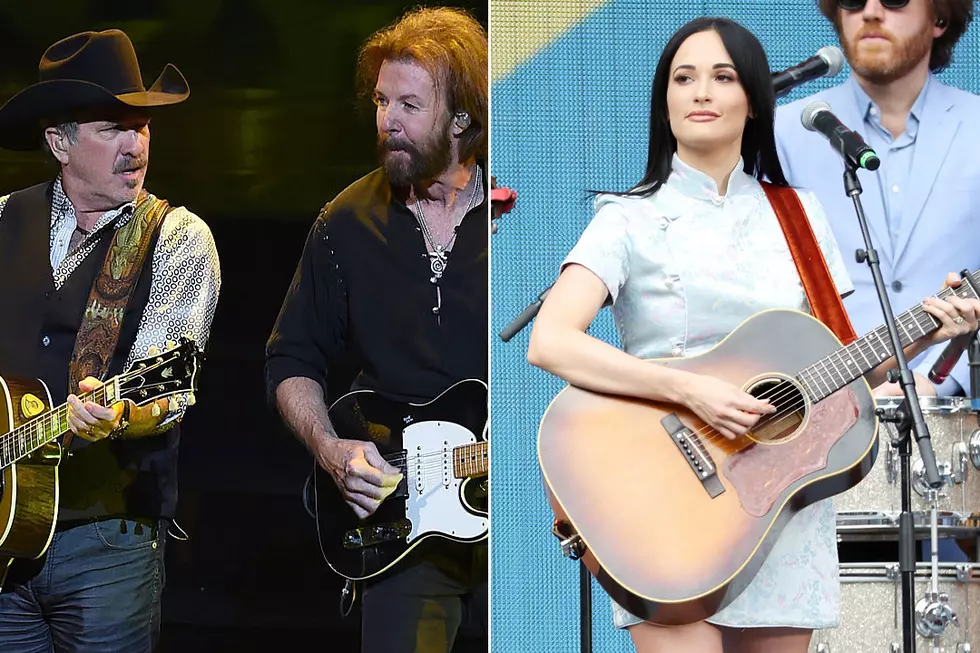 Brooks & Dunn, Kacey Musgraves Anchor 2019 RodeoHouston Lineup
Ethan Miller / Jemal Countess, Getty Images
The 2019 Houston Rodeo lineup includes many of the top stars in country music.
The lineup was announced on Thursday evening (Jan 3), and it matches a rumored lineup that previously leaked online.
Country fans can rest easy knowing that the King of Country is also playing this year. George Strait's March 17 show is the final night of the 2019 event. He will be joined by Texas singer-songwriters Robert Earl Keen and Lyle Lovett, who will open the concert.
"We are extremely excited to welcome George Strait back to the Houston Livestock Show and Rodeo," Rodeo President and CEO Joel Cowley said in a press release last year. "George has a long history with the Rodeo, first taking the stage back in 1983. He's been with us through many of our major milestones during the past three decades, has entertained than more 1.5 million RodeoHouston fans and is the only platinum honoree on our Star Trail of Fame."
The Houston Rodeo is set to run for 21 days in 2019, from Monday, Feb. 25 — Sunday, March 17.
Here's All of the 2019 Country Tours Announced Thus Far:
More From Taste of Country