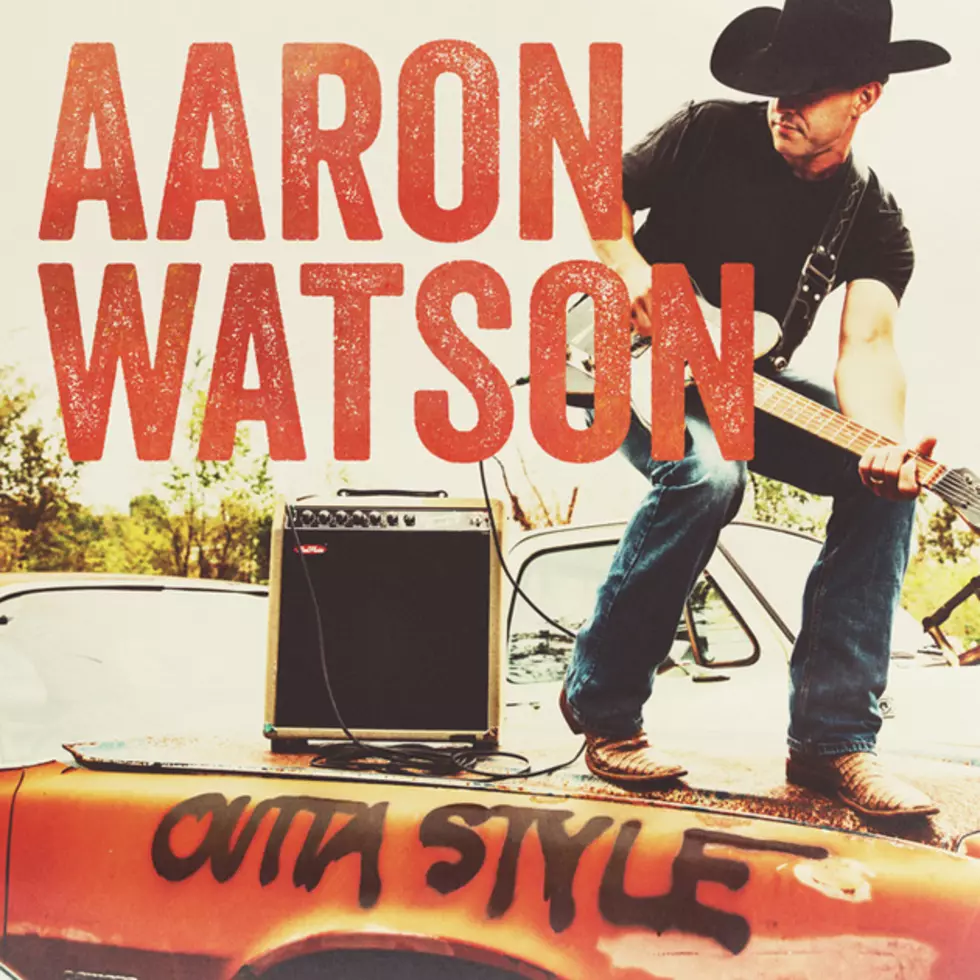 Aaron Watson, 'Outta Style' [Listen]
Big Label Records
Aaron Watson's "Outta Style" is pure country song with just the right amount of pop sensibility. In contrast to some of his more lonesome anthems, the Cars-like intro howls some new direction. But by the end, he's back in line.
The new song is a hooky country-rocker that doesn't sacrifice lyrical integrity on its way to being a more centered radio offering. "Outta Style" is a love song about two people few gave any chance of sticking together. Fiddle screams across the staccato introduction as Watson sings of a summer night's drive.
Watson is a dynamic vocalist capable of ripping your heart out, inspiring you to achieve greatness or telling a more frivolous story. "Outta Style" isn't a serious song, but it's one fans will quickly find themselves singing along to.
Did You Know?: "Outta Style" is the first song from Watson's next album.
Listen to Aaron Watson, "Outta Style" 
Yep, People Are Still Asking Aaron Watson to Change
Aaron Watson's "Outta Style" Lyrics:
"If a melody is like a memory / You're a long hot summer night symphony / Blaring on the speakers of my Monte Carlo down FM 109 on my FM radio / We can take it slow, put it on cruise control / You know it's been awhile."
Chorus:
"We're never going outta syle, I was thinking / While the sun is sinking / Low we could go all night / Never going out of style in my Chevy / Parkin' at the levy / Getting hot and heavy after all this time / The treads will come and go / The winds of change will blow / The way we love is never going outta style."
"Singing rebel rebel at the top of our lungs / Outta town, windows down playing those dashboard drums / Everybody said you'd never make it too far with some poor boy playing on some pawn shop guitar / You know my crazy dreams, we're busting at the seems / Just like these old boots and jeans."
"I pop my collar do my best James Dean / We'll hit the road like a Steve McQueen movie scene / Show me your million dollar Marilyn style / And I'll show you a love, love, love … that's never going outta style"
More From Taste of Country