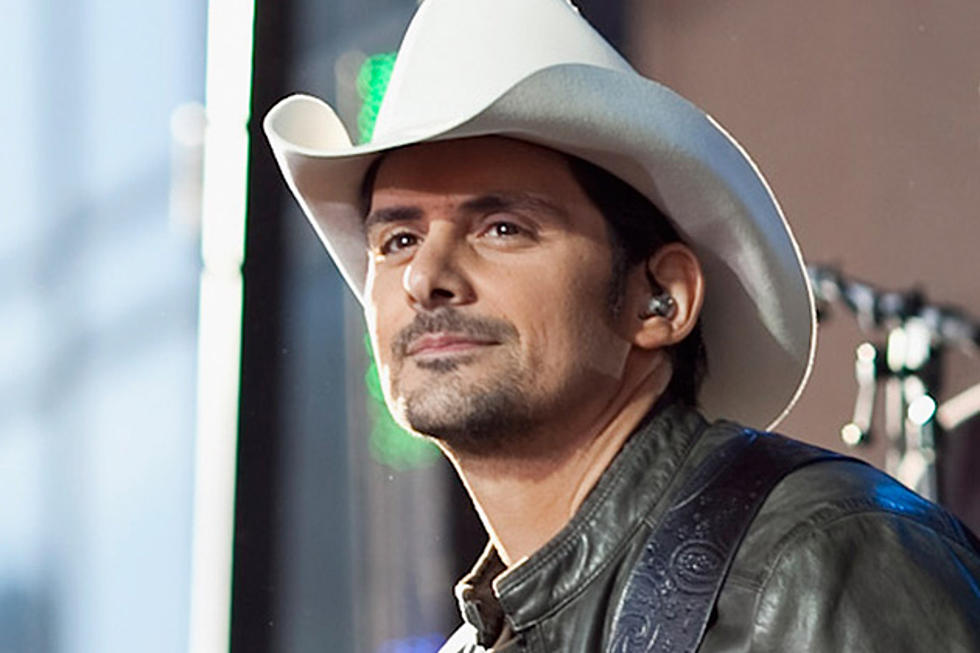 Brad Paisley's 'Diary of a Player' Makes New York Times Best Sellers List
We're not pulling for Brad Paisley to quit his day job, but the "Whiskey Lullaby" singer is shaping up to be quite the author. Paisley released his first book, 'Diary of a Player,' on Nov. 1, and the title has spent the past two weeks living on the New York Times Best Sellers list.
Paisley co-wrote the memoir with David Wild, a Rolling Stone contributing editor and Emmy-nominated TV writer and producer. Wild also helped write Paisley and Carrie Underwood's script for the 2011 CMA Awards. A nod to the country superstar's guitar heroes and influences, 'Diary of a Player' sees Paisley looking into his past and opening up to his fans about his childhood and the path that led him to his first guitar, as well as recalling events like his first songwriting experience and his first time supporting a major country act.
The subtitle of the book appropriately reads, 'How My Musical Heroes Made a Guitar Man Out of Me.' One man Paisley writes heavily about is his grandfather, who gave him his first guitar for Christmas when he was just 8-years-old. The book is a running thank you to people like Paisley's grandfather -- those who took the time to invest in a young guitar loving country dreamer.
Paisley released 'Diary of a Player' with Howard Books, which is a part of Simon & Schuster. The book is available for purchase at major retailers, as well as on Amazon.