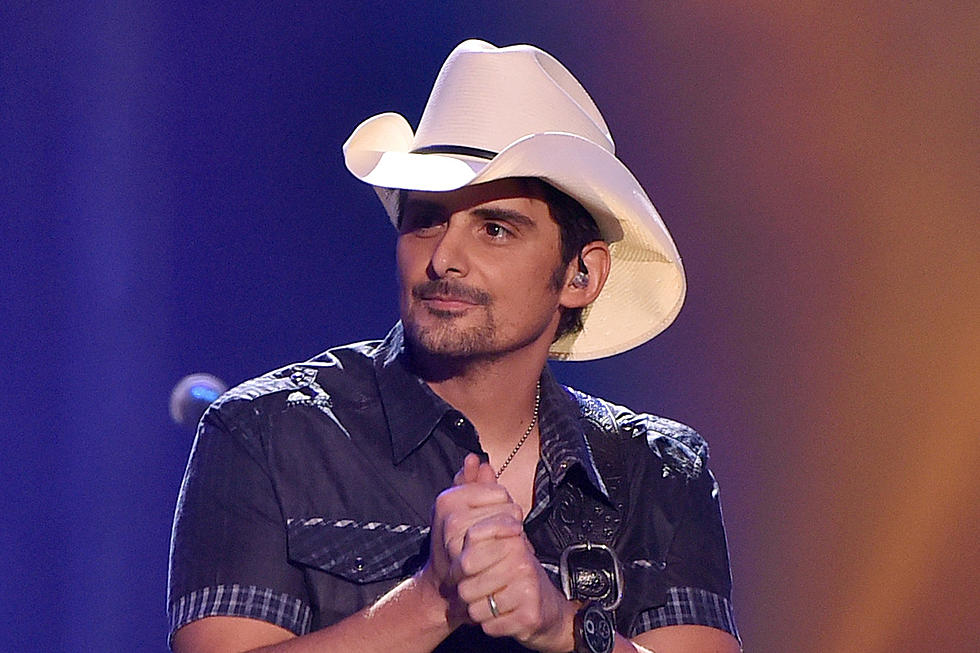 Brad Paisley Signs New Deal With UMG Nashville, Reveals New Music
Kevin Winter, Getty Images
Brad Paisley has departed his longtime label home at Arista Records and signed a new deal with UMG Nashville and EMI Records Nashville, the label announced in a press release on Wednesday (Feb. 22).
Paisley is slated to release his first new music under the new deal, a single titled "Same Here," on Friday. Luke Wooten produced the new track, which Paisley co-wrote with Lee Thomas Miller and Taylor Goldsmith. It's the first new music fans will hear from a forthcoming album Paisley will release via EMI later in 2023.
Paisley had previously spent his entire career at Arista Nashville, beginning with his debut album, Who Needs Pictures, in 1999 and continuing through Love and War in 2017.
The new move reunites the celebrated singer-songwriter and guitarist with two people that he credits as having been essential to his success: UMGN Chairman and CEO Mike Dungan and President Cindy Mabe.
"I ran into Mike at the fishing department at Walmart after having met with several labels and he talked me into signing my first deal with Arista," Paisley recalls of Dungan.
Mabe ran point on marketing several of Paisley's most important early albums, including Mud on the Tires and Time Well Wasted, which were key breakthroughs.
"We graduated the same day at Belmont. I got to work with her on my first few albums and now I get to work with her at UMG," Paisley says. "Cindy's a genius and terrific human being. She heard what I was up to with the new music, and she pointed me further into the direction I was headed. I've never had this kind of enthusiasm and empowerment. She said, 'Make music that matters.' It's an amazing thing to work with Mike and Cindy again. It's great to know they believe in this music as much as I do."
The admiration is mutual.
"Brad is a true creative," Mabe says. "He has no boundaries to what he uses as his canvas. He has used his voice and his words as a gift to heal the world through his philanthropy, his song writing, his guitar playing, his entertaining, his music videos, his sense of humor and his heart."
"He has been a part of the country music duo with Carrie Underwood that helped define country music to the world. And getting to reunite with my friend and collaborator in his next creative adventure is something I've wanted for a long time. I cannot wait for him to share the music he has created with the world."
Country Music's All-Time Best Guitarists:
More From Taste of Country