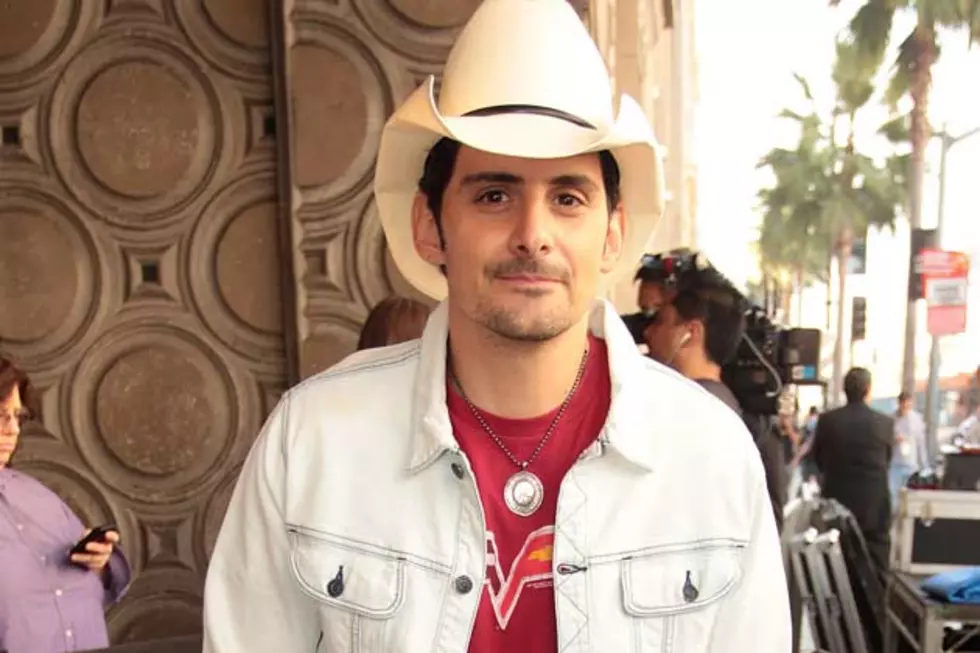 Brad Paisley Reveals He Was Pulled Over for Suspected DUI
Brad Paisley was the subject of a recent 'Nightline' profile as he promoted his new book 'Diary of a Player: How My Musical Heroes Made a Guitar Man Out of Me,' and on the TV special, he dropped a bombshell: He was recently pulled over for a suspected DUI. The only caveat was that ... Paisley wasn't drunk! In fact, he doesn't drink or smoke at all.
Yes, we know that he has a hit song called 'Alcohol,' but the beauty of writing country songs means that you can write slice-of-life lyrics that aren't necessarily autobiographical.
"I got pulled over the other day for suspected DUI, which was funny since I'm never drunk. I hadn't had a drink at all. I had two kids in the back seat," Paisley said. "We had been to get ice cream … To [my kids], it was the greatest thing that's ever happened. They ran through the house when we got home, telling everybody that Daddy got arrested."
While his kids were "impressed" that daddy "got arrested," Paisley is clean as a whistle, who admits his only vice has six strings. "I have no overcoming addiction story other than the guitar itself. And I haven't overcome that," he said.
The crux of the piece was about how the superstar is an anti-celebrity who avoids the trappings of fame. If you didn't know him, you wouldn't know him, and he likes it that way. He even joked that he doesn't "get" the desire to be famous, and that the only time fame is "useful" is "when it comes to restaurant reservations."
The 'Nightline' piece certainly showed off Paisley's dry wit and sense of humor.
We also have to admit that it hardly even looks like him without his trademark cowboy hat! Something tell us Brad Paisley likes it that way.
Watch Brad Paisley's 'Nightline' Special
More From Taste of Country