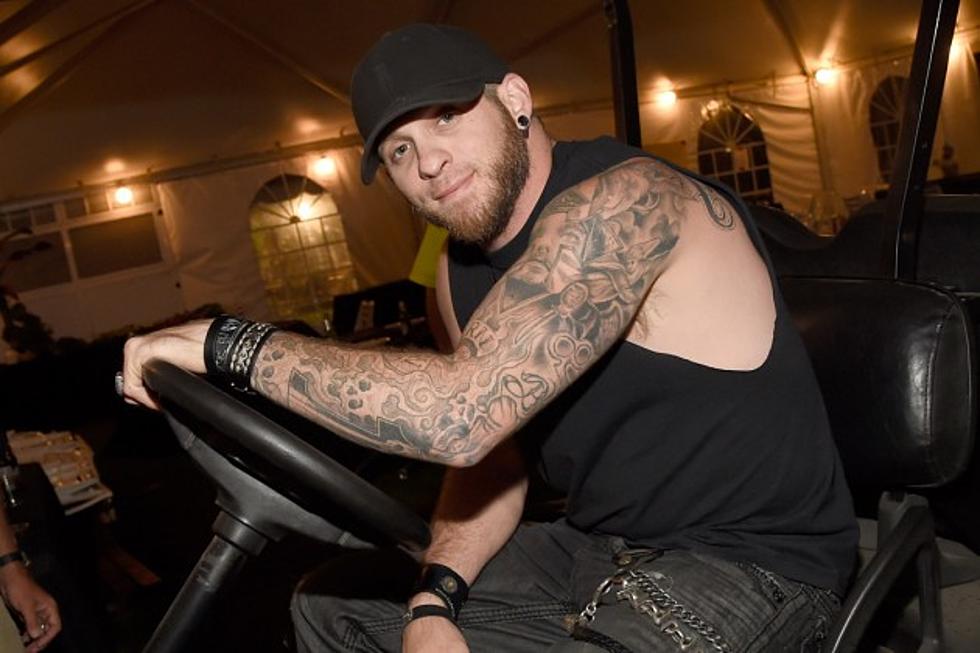 Brantley Gilbert to Play #NoogaStrong Benefit Show for Fallen Soldiers
Rick Diamond, Getty Images
Brantley Gilbert is stepping up to help a community and families recover after a gunman opened fire, killing four last week. The city of Chattanooga, Tenn., has been shaken in the wake of the death of four Marines. Gilbert says he wants to be a part of the recovery and has volunteered to play a benefit concert.
The "One Hell of an Amen" singer called Chattanooga country radio station US-101 to offer his services, telling Ken, Kelley and Daniel that he, too, was emotional in the days after the shooting on June 16.
"I had tears in my eyes," Gilbert admits. "It pissed me off, but at the same time I want do everything I can just to see if I can reach out and help these families a little bit."
The shooter has been identified as Muhammad Youssef Abdulazeez, of Hixson, Tenn. He fired shots from his car at a military recruiting center before driving to a Navy-Marine training center seven miles away and killing the four Marines. Police eventually killed Abdulazeez.
"We can't ever give 'em back (their loved ones), but maybe we can give 'em something," Gilbert says during a phone interview with US-101. "Me and the wife have been praying for everybody."
Gilbert has proven over and over again he's a friend to the troops and their families. Over the last two Memorial Days he's participated in motorcycle rides for Folds of Honor (2014) and the Wounded Warrior Foundation. During last May's ride, a wounded veteran offered a gift of gratitude to Gilbert, giving him one of his Purple Hearts. You can watch that moment in the video below.
Watch as Brantley Gilbert Receives an Emotional Gift From a Veteran
See Country Stars Who've Served
More From Taste of Country