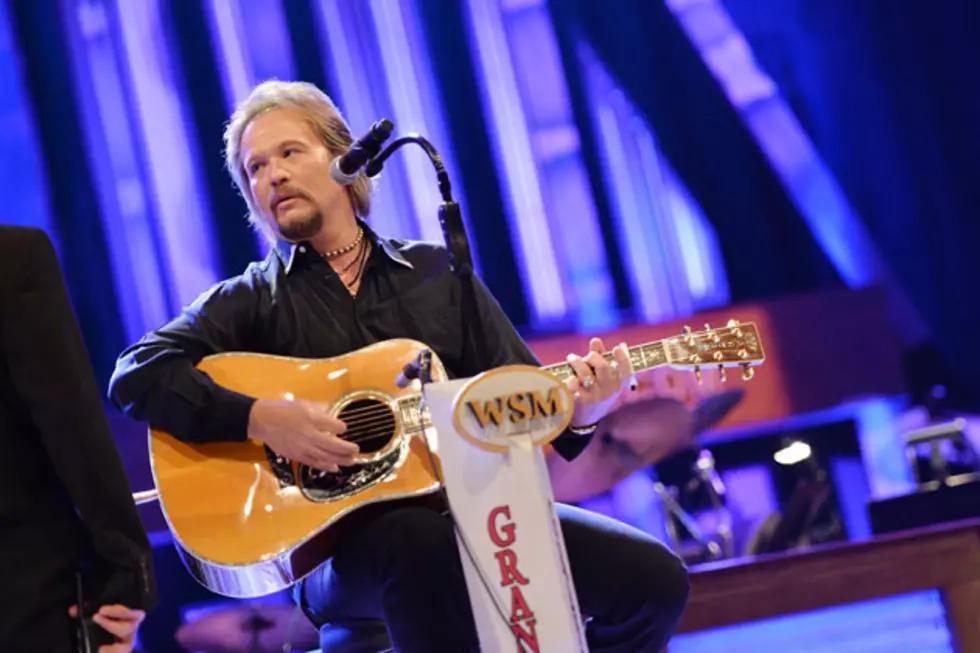 Brantley Gilbert Called Out By Travis Tritt
Rick Diamond, Getty Images
Travis Tritt took to his Twitter account this weekend to express his opinion about a recent show opening for Brantley Gilbert. Tritt, Thomas Rhett and Clare Bowen all opened for Gilbert at the Blue Ridge Music Festival in Salem, Va. and something sparked a comment by Tritt.
This isn't the first time a country artist has expressed a rather negative opinion about another artist. Zac Brown had a lot to say about Luke Bryan's 'That's My Kind Of Night,' and although he didn't post his feelings on Twitter, he did use it to clarify exactly what he meant.
Social media is making it easier and easier for artists to directly express their opinions about other artists and their music -- but it sometimes creates a backlash and Tritt's tweet did just that. There were Tritt fans who sided with him, and BG Nation stuck up for their favorite artist.
After the tweet sparked lots of responses and other opinions, Tritt wanted to clarify he didn't intend to sound disrespectful -- he was just speaking his mind about a stage that he seemed to consider to be too small, ultimately blaming it on Gilbert's "handlers / management." Tritt also says BG probably isn't even aware of the situation.
More From Taste of Country