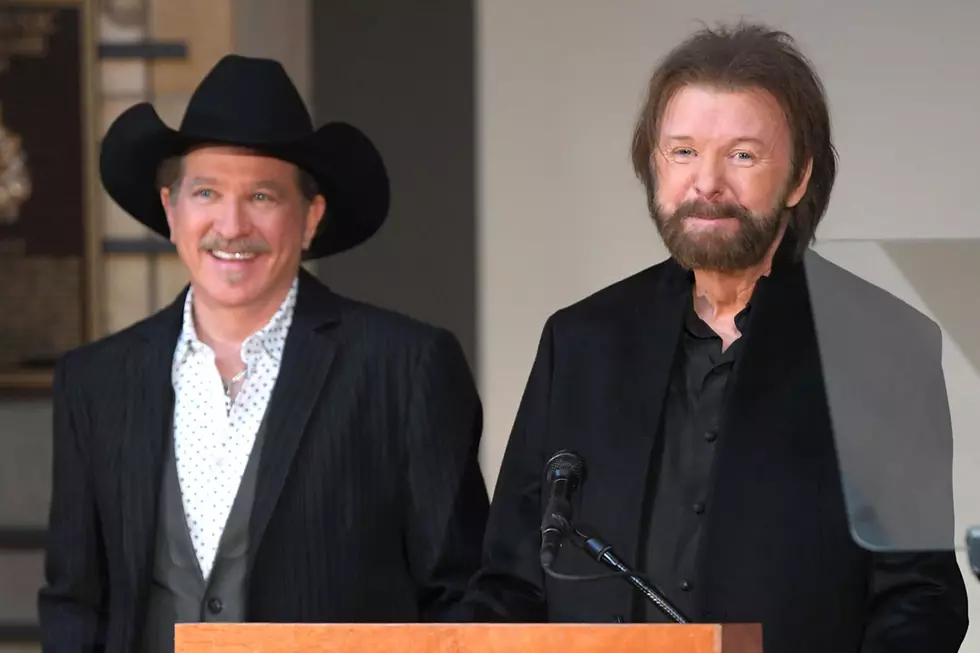 Brooks & Dunn Are the Focus of New Country Music Hall of Fame Installation
Jason Kempin, Getty Images
A new exhibit at the Country Music Hall of Fame will span the career of Brooks & Dunn, country music's most successful duo and the inductees for entry into the Hall in 2019.
Brooks & Dunn: Kings of Neon opens Aug. 9 and runs through July 19, 2020. A press release notes that the installation will start with their solo careers and move to their union as a duo and their success as recording and touring artist.
"Brand New Man" was the duo's first single in 1991, and they remained popular until they disbanded in 2010. In recent years Kix Brooks and Ronnie Dunn have reunited for a residency in Las Vegas, a small tour of festivals and fairs and an album of remakes called Reboot. Last month they told Taste of Country that there are a few things preventing them from recording an album of brand new songs:
Awards, instruments, stagewear, boots and early drafts of songs like "Red Dirt Road" are among the featured items fans can expect at the Brooks & Dunn Hall of Fame exhibit. On Aug. 24 the duo will participate in a conversation about their careers that will be open to the public.
The Country Music Hall of Fame Medallion Ceremony will take place in October. The announcement came in March with both Brooks and Dunn expressing shock at being invited. Ray Stevens and Jerry Bradley are also going to be inducted that night.
Why Did Brooks & Dunn Break Up Anyways?
See 50 Essential '90s Country Songs
More From Taste of Country