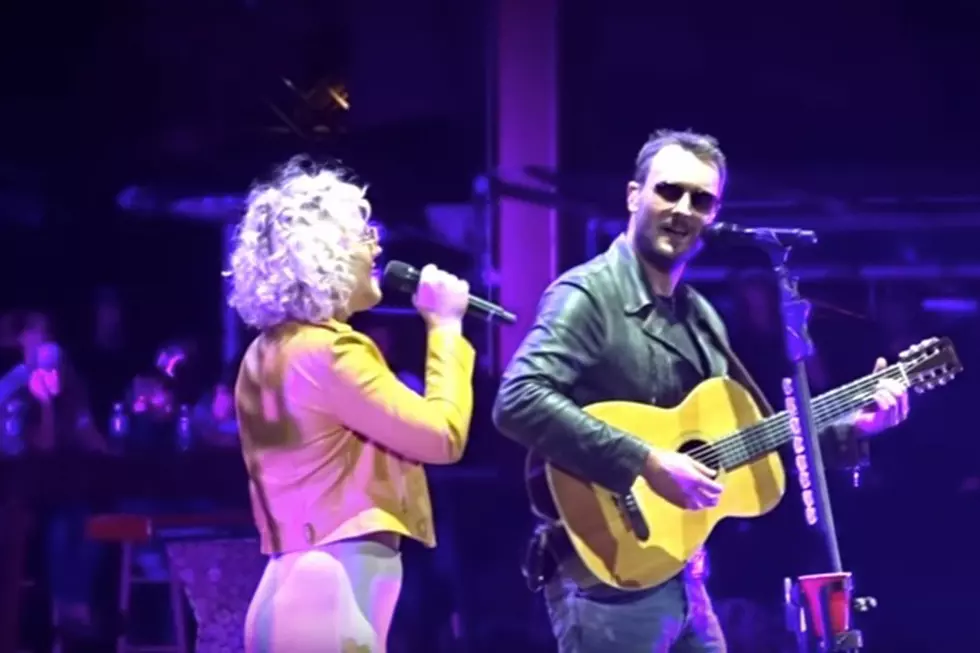 Cam Joins Eric Church for Acoustic Performance of 'Like Jesus Does' [Watch]
YouTube
Cam joined her idol, Eric Church, for a special stripped down performance of "Like Jesus Does" at a recent concert in Colorado at the famed Red Rocks Amphitheatre. Ahead of Cam's cameo, Church raved about the singer.
"I'm going to bring out some help for this next song. One of my favorite artists that's out there," Church said before he began to play.
Soon after, the "Burning House" singer walked out on stage in a yellow leather jacket and yellow sunglasses. The two harmonized on the chorus together and were all smiles when they held one note for an impressively long time.
Church fist bumped Cam as she pretended to bow down. Later, she gushed about the experience on Instagram with a photo of their duet.
"I don't know how to give enough gratitude for this moment. Got to sing with my idol, @ericchurchmusic," she writes.
Church performed two sold-out shows at Red Rocks in Denver last week, along with opening acts Cam and Maren Morris. It was during one of his performances that he announced his new tour, the 2017 Holdin' My Own Tour. The run will kick off Jan. 13 at the Pinnacle Bank Arena in Lincoln, Neb., and will expand through May before ending with two shows in Nashville. The tour takes its name from the fact that Church will not bring any support acts on the road with him in 2017; instead, he and his band are set to perform two sets, with an intermission in between.
More on Eric Church's Massive Headlining Tour
See Pictures From Eric Church's Hall of Fame Exhibit
More From Taste of Country