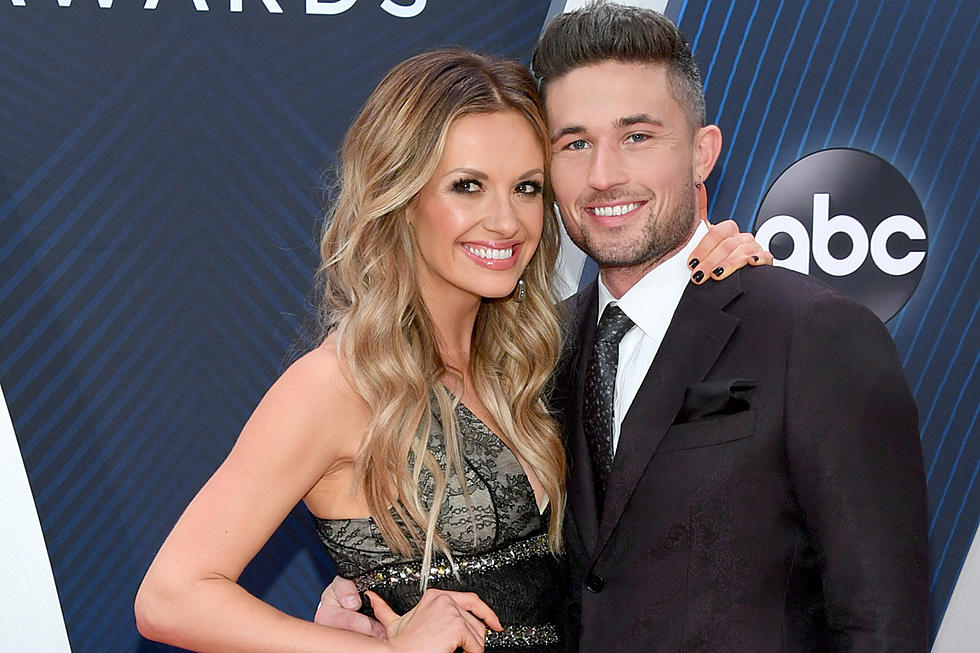 Carly Pearce Is Bringing Michael Ray Home for Thanksgiving
Jason Kempin, Getty Images
Lovebirds Carly Pearce and Michael Ray have spent a good chunk of this year together since revealing they were dating in July. But on Friday (Nov. 23), they will take their relationship a step further when Ray sits down for Thanksgiving dinner with the entire Pearce family.
Asked if she's nervous, Pearce insists she's anything but. "Oh gosh, no," she tells Taste of Country, adding, "I might as well have a ring on my finger."
True Story, Carly Made the First Move!
The Pearce family's big dinner will actually take place the day after Thanksgiving, as the "Hide the Wine" singer is scheduled to perform at the Macy's Thanksgiving Day Parade on Thursday (Nov. 22).
"Thursday I am going to stay in New York for a little while and then late Thursday I will fly to see my family for Thanksgiving on Friday," she shares. "They have to cater to Carly every once in a while."
Pearce laughs, but there is no doubt that getting the chance to perform her new single "Closer to You" during the esteemed parade is a dream come true for the Kentucky native.
"I've wanted to do the parade for so many years," she admits. "For me, the parade is the perfect way to cap off a really incredible year."
It has not only been incredible, but a very busy year for Pearce. Therefore, the "Every Little Thing" hitmaker is looking forward to a much-deserved break next month.
"I will be taking a couple weeks off in December," she says. "It's going to be short, but I'm going to make sure it's sweet. I think this time of the year it's really important to spend time with the family. I don't get to see my family as much as I would like to throughout the year, so it's so nice to get with family for a little while and really recharge."
Carly Pearce Talking About Michael Ray Proves Love Is Real
See 18 Country Singers and the Famous Celebrities They Dated:
More From Taste of Country