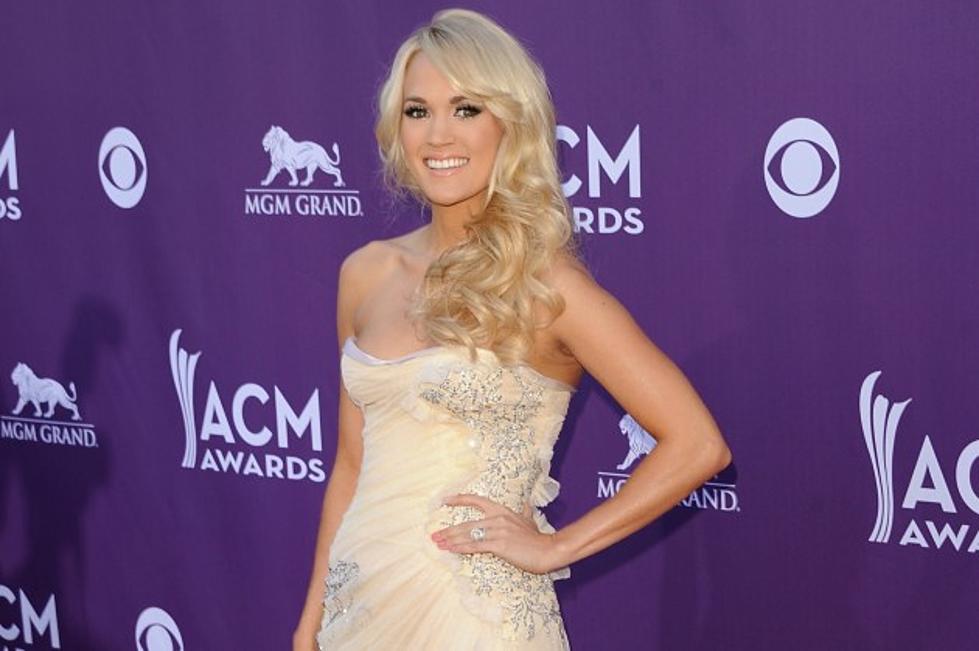 Carrie Underwood Not Looking to Have Babies 'Right Now'
Ever since Carrie Underwood and her husband, Mike Fisher, walked down the aisle in June 2010, we've been dying for news of a baby bump. As it turns out, the 29-year-old 'Good Girl' singer would rather enjoy married life than start planning a family right now.
At the 2012 Academy of Country Music Awards, the country superstar spoke to 'Extra' correspondent Adrianna Costa about baby rumors, her happy marriage and the possibility of joining former 'American Idol' judge Simon Cowell on his show 'X Factor.'
Underwood admitted that it's difficult to think of having a family when she is having so much fun being married to her best friend. She added that the first years of marriage have been a breeze. "I have my best friend around me all the time," the starlet said. "Everyone's like, 'the first year's the hardest,' and I'm like, 'that was it?!'"
Even though Underwood and Fisher are as happy as two clams, there are no baby plans in the near future. Really. As long as Underwood is killing it on the country charts and Fisher is playing professional hockey, there's just no time for the couple to welcome a newborn into the world. Although, we know the country music sweetheart is private about her personal life, so she probably won't dish to the press about baby plans until it's impossible to hide any longer.
And as far as Simon Cowell goes, it doesn't seem like Underwood will be joining him on 'X Factor' any time soon. Underwood is loyal to 'American Idol' -- the show that gave her a big break.
"I think it's great that Simon has 'The X Factor' show, and I love seeing all of these shows giving nobodies a big opportunity. But I'm an 'Idol' girl all the way," she said. "That's the one that I love and watch. I can't see myself being a part of any another show like that."
Watch Carrie Underwood's Interview at the 2012 ACM Awards
More From Taste of Country