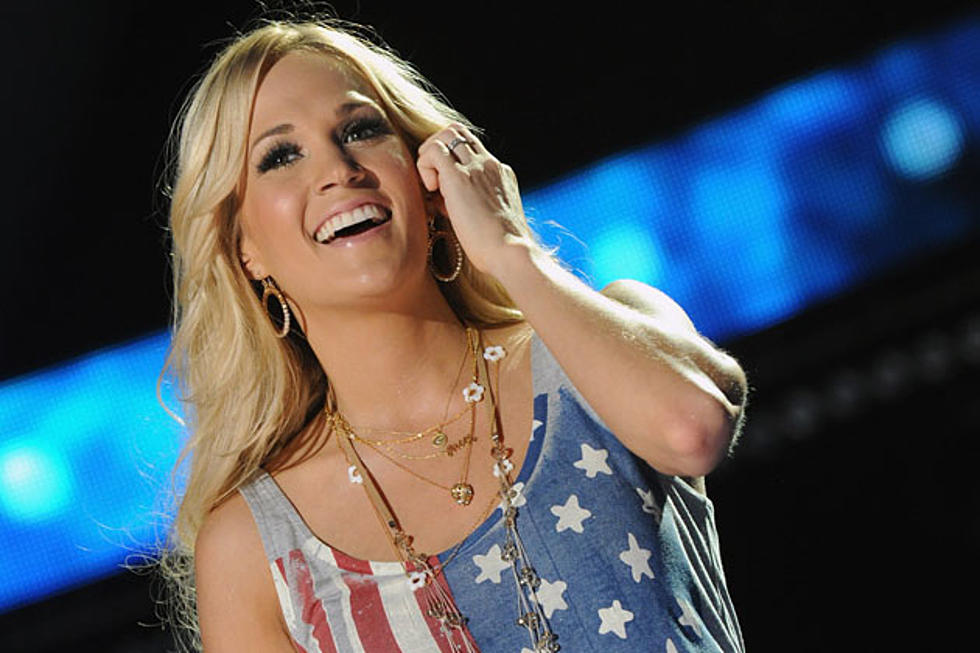 Carrie Underwood Supports Gay Marriage
Country superstar Carrie Underwood has spoken up in support of gay marriage. During a lengthy interview with British newspaper the Independent, Underwood admits she and husband Mike Fisher attend a gay-friendly church in Nashville, and that she believes two people who love each other should be able to do so without scrutiny.
"As a married person myself, I don't know what it's like to be told I can't marry somebody I love, and want to marry. I can't imagine how that must feel," Underwood says. "I definitely think we should all have the right to love, and love publicly, the people that we want to love."
"Above all, God wanted us to love others," she adds. "It's not about setting rules, or [saying] 'everyone has to be like me'. No. We're all different. That's what makes us special. We have to love each other and get on with each other."
Underwood and Fisher are strong Christians who pray every morning before breakfast. The 'Jesus Take the Wheel' singer grew up Baptist, but her current church is inter-denominational. Earlier this year, she admitted that Fisher is more conservative than she is. "He would love it if I just sang love songs or I started some awesome career in Christian music. He would absolutely love that," she tells Taste of Country.
Recently, Chely Wright called for a country music superstar to step up and support her decision to come out and gay marriage. "I need a country artist who is a big deal, like Jay-Z in his community — he came forward and said, 'I believe in equality for all,'" Wright told CBS's 'This Morning.'
It looks like Underwood has answered that call.
More From Taste of Country