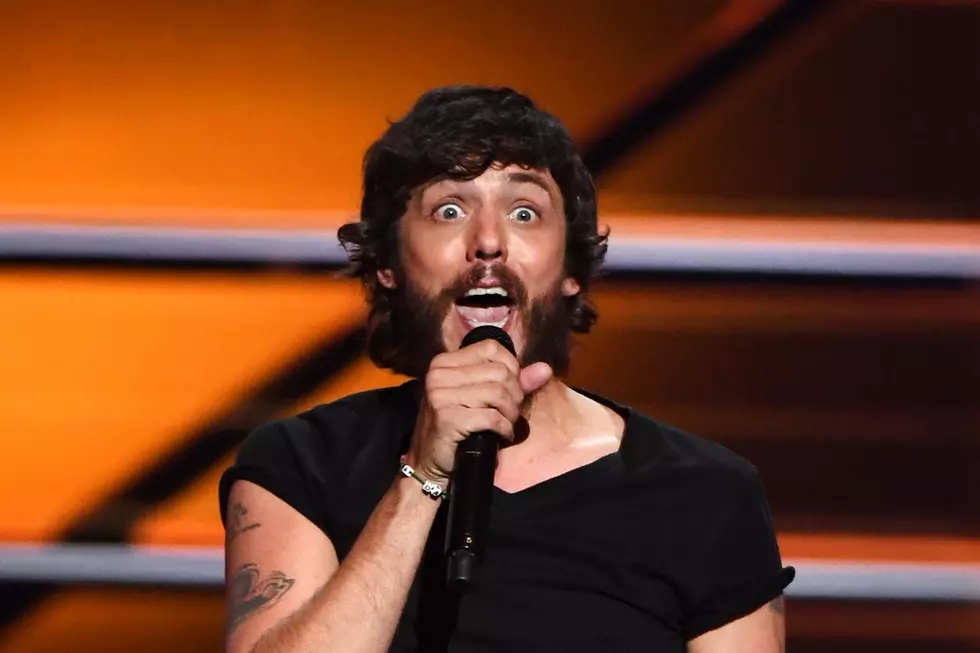 Chris Janson Electrifies 2018 ACM Awards With 'Redneck Life'
Ethan Miller, Getty Images
Janson ended the show with an energetic performance of "Redneck Life," an old-fashioned country barn burner that lifted the crowd shortly after Jason Aldean sentimentally accepted the ACM Entertainer of the Year award.
Janson dressed in all black — skinny jeans and all — as he roamed the stage like a hillbilly Mick Jagger, raging in his normal performance mode that rocked the ACM crowd. The playful song was the perfect jam to keep the ACM party going all night long.
"I grew up in a batten board cabin / At the dead end of a gravel street / I got my first payin' job when I turned 1 / Cause money didn't grow on trees / Cheap cigarettes with the windows up / Was just part of the air I breathed / I didn't choose the redneck life / The redneck life chose me," Janson sang.
Janson wasn't nominated for an ACM Award in 2018, but he was rightfully added to the show. One of country music's best up-and-coming entertainers, Janson saw his first bout of artist success in 2015 with his album Buy Me A Boat, which yielded a No. 3 single of the same name.
See More Photos from the 2018 ACM Awards Red Carpet!
See the Best Moments from the 2018 ACM Awards!
Meet ToC RISER Devin Dawson
More From Taste of Country