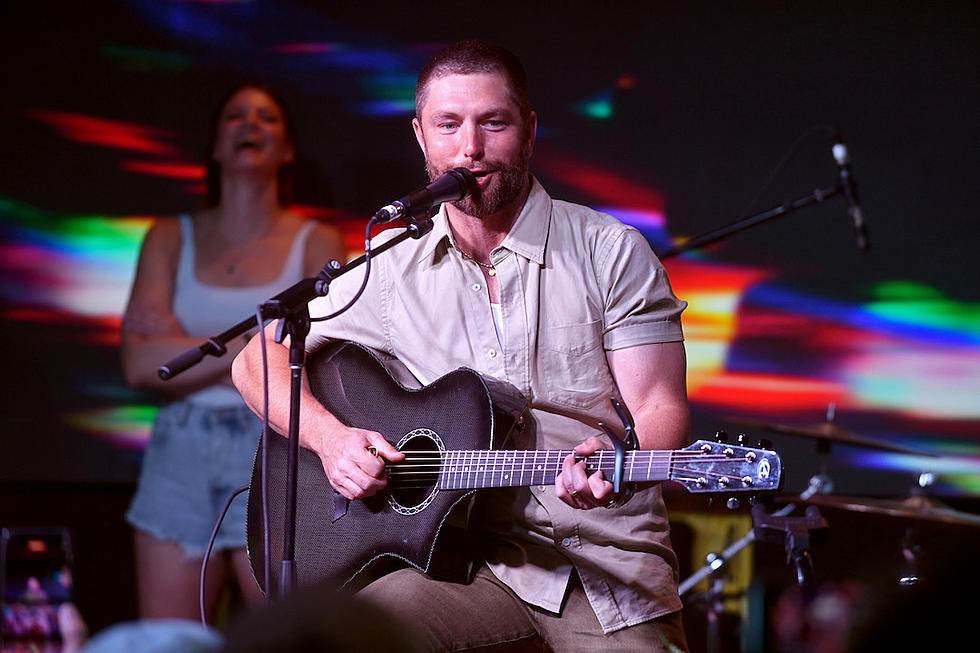 Chris Lane Dove Head-First Into Songwriting for His 'From Where I'm Sippin" EP
Jason Davis, Getty Images
Most country artists find a balance in their career between performing and songwriting; until recently, Chis Lane leaned heavily towards his work as an entertainer.
"A lot of artists start as songwriters and then become an artist. I was the opposite," he explained to Taste of Country and other outlets at a red carpet event at the 2023 Country Cares for St. Jude Kids weekend at Memphis, Tenn.'s St. Jude Children's Research Hospital.
"I was just straight-up touring, touring, touring, and wrote when I could," Lane continues. But that all changed over the last couple of years, when the singer scaled down his touring schedule in order to be closer to home with his two young sons, 2-and-a-half-year-old Dutton and 1-year-old Baker.
"I've taken a lot of time off the road over the last year, year and a half, to be home — help out with the kids and just be a dad and focus on that," he explains. "But it also gave me time to write and record ... and I feel like it's the best music I've ever recorded."
That project culminates in Lane's new EP From Where I'm Sippin', a five-song collection that credits Lane as a songwriter on all but one of the tracks. Ahead of the full release date, Lane dropped its first single, "Find Another Bar."
Lane adds that creating this project was different than his prior work, because he had time to focus on it fully instead of squeezing in writing and recording sessions between tour dates.
"I've recorded a lot of outside songs [earlier in my career], and I'm very thankful for that," Lane acknowledges. "But I think this [EP] in particular is very special to me because I've been writing all these songs."
Oh, Baby! All of These Country Stars Have Had Babies in 2023
Say cheese! Meet the adorable babies welcomed into the country music family in 2023.
R.I.P: Remembering Country Stars Who Died in 2023
Take a moment to remember the country artists, songwriters and other industry members we've lost in 2023.
More From Taste of Country