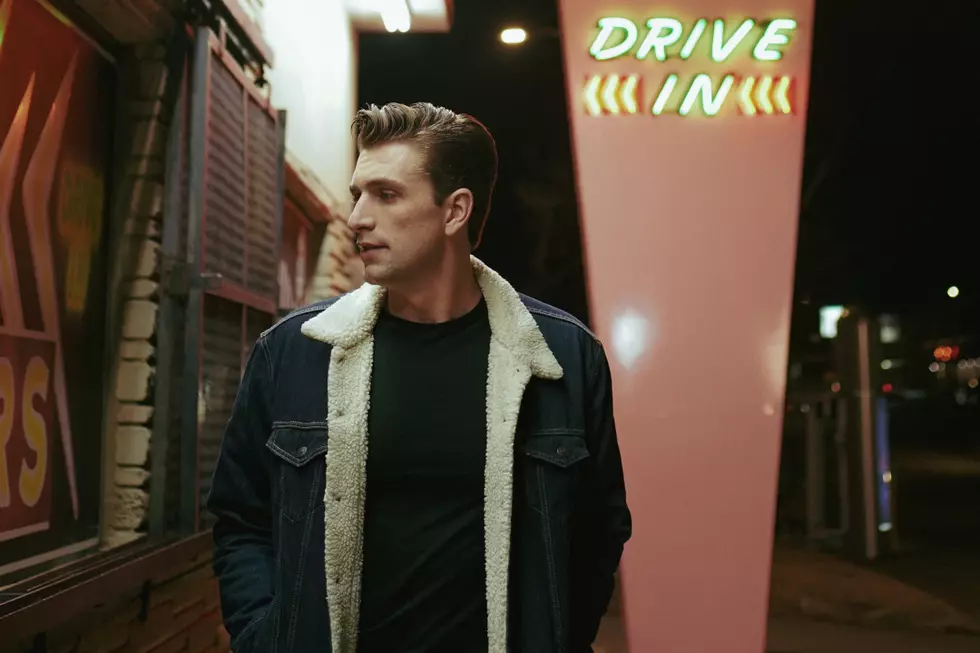 'Cosmic Love' Star Christopher J. Essex Gets Downright Sexy in New 'Time on You' Video [Exclusive Premiere]
Katrina Brooks
Christopher J. Essex might not be dating anyone right now, but when it came time to create his new single "Time on You," the country music singer-songwriter did have one specific woman on his mind.
"A very special one," Essex tells Taste of Country in a recent interview. "When I was making weekend plans with this special woman, she said it's okay if you're too busy, and I told her not to worry, I would make sure to spend some time on you."
With the help of co-writers Landon Wall and Ken Wall, the Cosmic Love star crafted a song whose music video, premiering exclusively with Taste of Country, soon developed in his mind.
"I knew I wanted more than just a normal music video," says the star of the Amazon Prime dating show about the downright spicy music video. "I wanted a movie with music. But writing a movie with multiple characters, locations, a full dance sequence and three unique love stories in under 3 1/2 minutes was going to be tough!"
Essex says he "spent a week on the script alone plotting every storyline out and detailing each scene and shot list," which served as the script he pitched to various Nashville-based videographers.
"I really lucked out when I found Justin Mayotte, who is incredibly talented behind the camera," explains Essex. "He loved my idea, and with his strong creative advice and my vision, we were able to get the best shots for the story."
Essex also co-directed and choreographed the "Time on You" music video, which features his dance partner, Alexa Knutzen.
"Time on You" is the third single release from Essex's upcoming EP S6, which he hopes to promote throughout the summer.
"I plan to start getting on the road and touring," concludes Essex, who also spends his weekends teaching line dance and two-step at the Nashville Palace. "I want to bring all this new music to new fans."
He doesn't have much time for anything else.
"As an artist, it can be really tough to date," he explains. "You are your own boss, so you're always on the clock. If you're not writing, you're producing, performing, creating content, and probably working other jobs all the while to have enough money to do it all over again."
15 Country Artists Who Deserve to Be in the Rock & Roll Hall of Fame
With Dolly Parton's 2022 induction into the Rock and Roll Hall of Fame — and, even more recently, Willie Nelson's nomination for the 2023 class — it's clearer than ever that country artists have a place in the Cleveland-based institution's hallowed halls. But the Rock & Roll Hall of Fame has always shown love to country performers, to a certain extent: Johnny Cash, Chet Akins, Brenda Lee, the Everly Brothers and Hank Williams are all past inductees.
Based on the criteria the Hall has set forth, that nominees should be acts who have had "a profound impact on youth culture," there are still many more country artists who deserve their spot in the Hall. Flip through the gallery below to see Taste of Country's top picks for who the Rock and Roll Hall of Fame should induct next.
More From Taste of Country