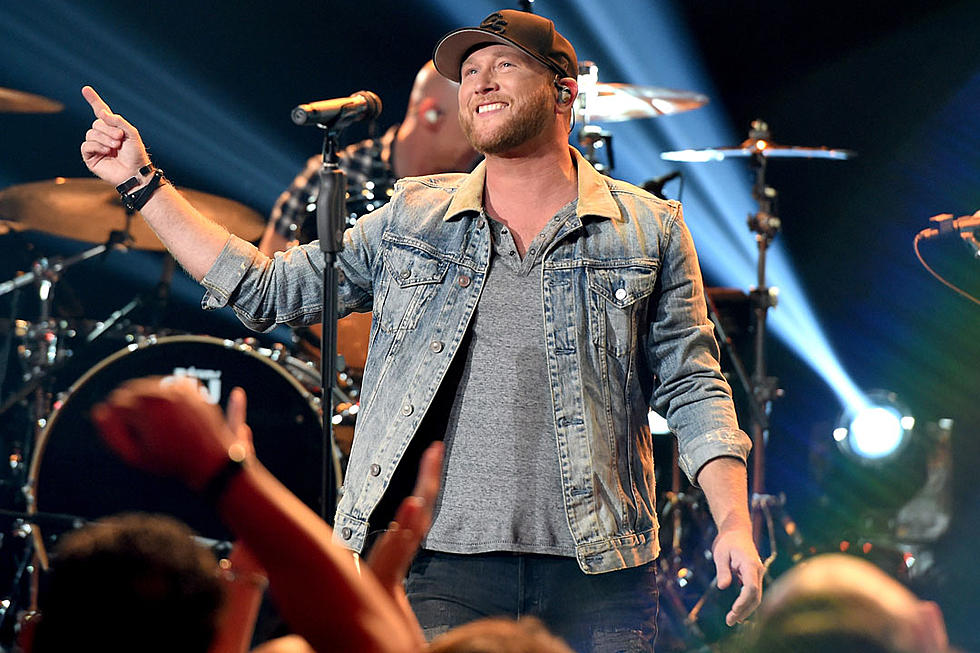 Cole Swindell on Opening His Own Bar: 'I Got a Long Way to Go'
Kevin Winter, Getty Images
Like Alan Jackson and Blake Shelton before him, Cole Swindell aspires to see his name in neon lights on the side of Nashville bar someday. But he knows he has more to accomplish before he fulfills that dream.
Swindell is known to frequent Music City haunts Whiskey Row and Luke's 32 Bridge Food + Drink, owned by Dierks Bentley and Luke Bryan, respectively. Though he's open-minded about having his own place one day — "Cole in the Wall," he jokes — Swindell feels a bar in his name is a milestone he has to earn through years of hard work, much like his mentors have.
"Look at the people that have bars — I got a long way to go before I'm there," he shares with Taste of Country and other media. "But it's a cool idea. I've spent a lot of my career playing in them or having a good time in them, I kind of would like my own at some point. But they beat me to it, so I'm going to enjoy theirs until hopefully I'm at a level where I can do that."
Your Guide to Nashville's Best Celeb-Owned Bars
Swindell has a special connection to Bryan's bar, as he was invited to be a part of the grand opening, where he joined his superstar buddy and touring partner for a duet of his hit "Ain't Worth the Whiskey" and a cover of the Tim McGraw classic "Where the Green Grass Grows" in front of roughly 30,000 people.
"He's got an amazing place down there, too," Swindell raves of Bryan, citing the "Country Girl" singer's sushi bar as "unbelievable."
"I didn't go to anybody else's opening party, but his was one of my favorite nights getting to play on Broadway."
What Is Country Music's Best Drinking Song Ever? We Know!:
More From Taste of Country