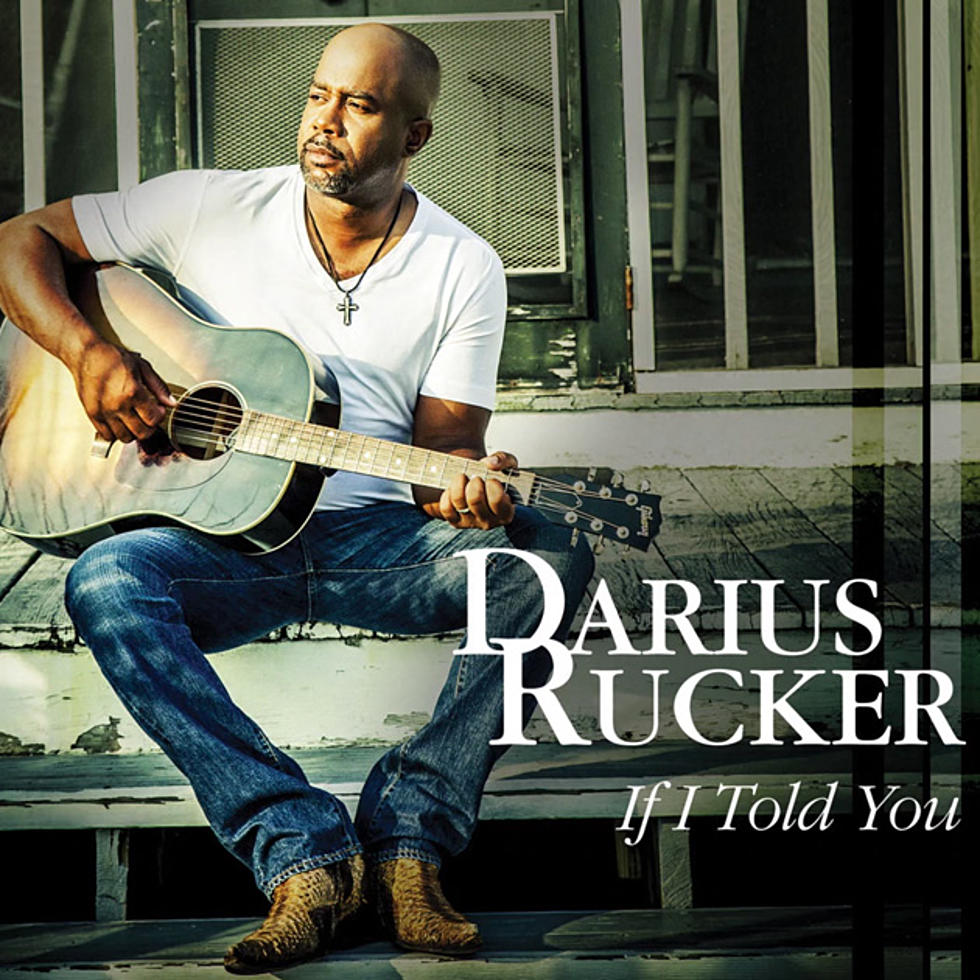 Darius Rucker, 'If I Told You' [Listen]
UMG Nashville
Darius Rucker adopts a spoken-word style for the verses of "If I Told You." It's a change of pace that instantly turns heads toward the speakers, but within 60 seconds he's again proving he's the most passionate vocalist in country music.
The chorus of this new song is what's ultimately memorable. Rucker plays a man with many flaws asking his lover to accept him in a way people with many flaws generally ask. The writers (Ross Copperman, Jon Nite and Shane McAnally) of "If I Told You" seem to speak from personal experience. A less-seasoned group may not have created something so raw for a singer that knows just how to deliver.
"If I Told You" is the perfect next step for Rucker. He doesn't abandon his natural gift for storytelling, but he takes a sonic step forward with the arrangement. Fans will quickly recognize the voice — how can you not? — but quickly realize it's something new from a vocalist that makes the radio sound better.
Did You Know?: "If I Told You" is the first single from Rucker's upcoming fifth country album.
Listen to Darius Rucker, "If I Told You"
The Best Songs of 2016 So Far? See Our Picks 
Darius Rucker's "If I Told You" Lyrics:
"What if I told you about my little nothing town / The two room house where I came from / The man that I got my name from / I don't even know where he is now / What if I told you sometimes I lose my faith / I wonder why someone like you would even talk to me / What if I told you there's no fixing me / Because everybody has already tried."
"Would you stay / Would you leave / I could wait / It will all come out eventually."
Chorus:
"If I told you all the stupid things I've done / I blamed on me, any of them but I was old enough to know / If I told you the mess that I can be when there's no one there to see / Could you look the other way / Could you love me anyway."
"What if I told you I don't plan on staying here / My dreams are a million miles away / And I know you're family is gonna want you to stay / And you know what, I don't blame 'em."
"So I'll say / What I don't want to / And I'll just pray you want what I do."
"So before we go any further here / Better we turn into another year / There's some things you probably don't wanna hear but you have to."
"If I told you sometimes I get jealous / Sometimes I'm half crazy / Would you say the hell with me, the hell with me / If I told you I barely know what love but girl if that's what this is / I don't wanna let it slip away / Oh no, no, no / Could you love me anyway."
More From Taste of Country