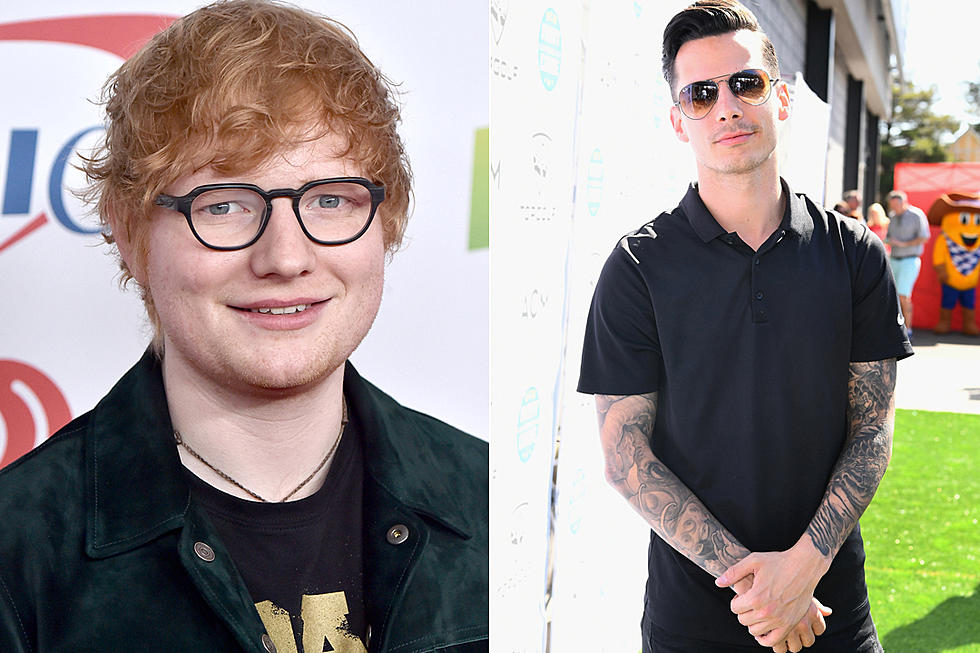 Devin Dawson Follows Ed Sheeran's Lead When it Comes to Meeting Fans
Frazer Harrison / Emma McIntyre, Getty Images
Devin Dawson may have a reserved nature, but he always appreciates the time he spends with fans. He even admits that he takes note of how to get the most out of fan interactions from one of music's biggest stars. Dawson tells Buffalo station WYRK that when it comes to treating his fans right, he looks to Ed Sheeran as a role model.
"I am a huge Ed Sheeran fan, and I was watching this interview with him, and he said, 'Fans might meet you one time in their life ... and if you're an a--hole to them, they'll remember that for life,'" the country singer tells WYRK's Liz Mantel and Clay Moden.
He takes Sheeran's wise words to heart: It's this message that the "All on Me" singer keeps in mind during each fan interaction, trying to stay in the moment and realize how much the experience means to the people who have become so invested in his music.
"If you just give them two seconds — the fact that people want to take a picture with you is a blessing," he continues. "This is what I do, and that makes me happy that people want to come hang and say hi. So I am very happy to do it every single time."
Dawson's fanbase is bound to see even more growth over the next several years. "All On Me" peaked at No. 2 on Billboard's Country Airplay chart, while his debut album Dark Horse reached the Top 5 after its release in early 2018.
Devin Dawson's "Asking for a Friend" Will Melt You
More From Taste of Country