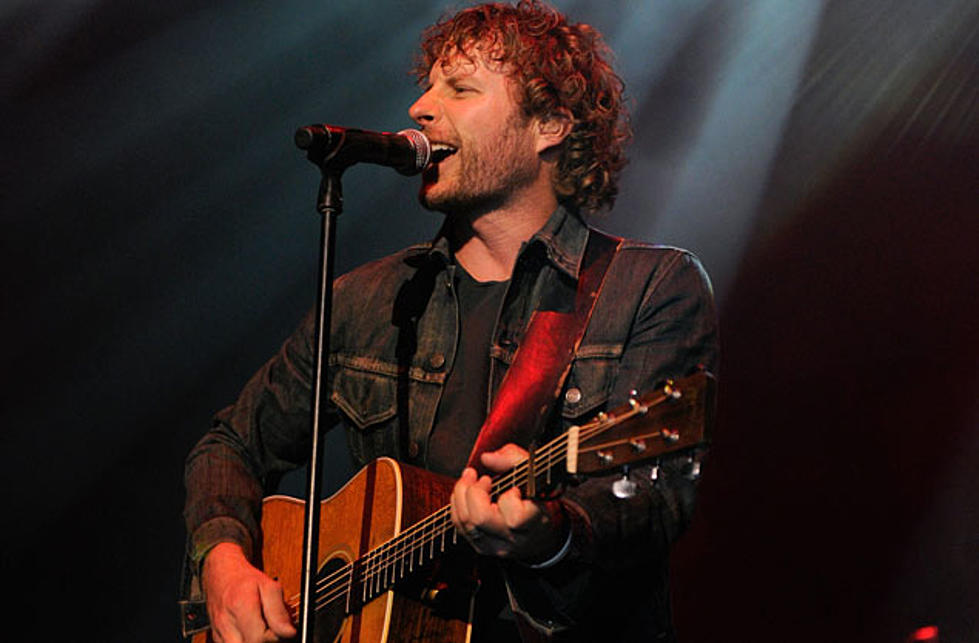 Dierks Bentley, 'Home' – Lyrics Uncovered
The lyrics to 'Home,' the new single from Dierks Bentley, will be sure to put pride in one's heart and leave them feeling inspired. Bentley co-wrote the poignant new tune with Dan Wilson and Brett Beavers.
"Brett and I write a lot together," Bentley tells Taste of Country. "He produces a lot of my records. He and I wrote that together with Dan Wilson. As a songwriter, I'm not so much a surgeon as I am just keep going and hitting it with a hammer over and over again … hopefully something works out. You write enough, hopefully you'll get some great stuff. That's kind of been my push to songwriting always. I spent 70 days writing for this [next] record overall, maybe more, who knows. That was one of those songwriting moments where I was writing with Dan and Brett, and it kind of came quickly."
"West, on a plane bound west / I see her stretching out below / Land, blessed mother land / The place where I was born / Scars, yeah she's got her scars / Sometimes it starts to worry me / 'Cause lose, I don't wanna lose / Sight of who we are," Bentley sings in the song's opening lyrics.
"In the back of my mind, [I was thinking about] my home state of Arizona [and] the shooting that happened in Tucson ... that big massacre," Bentley says. "This melody started coming out. I never really have written with a piano in the room before. Once that melody came into place, the words kind of fell in there."
"It's been a long hard ride / Got a ways to go / But this is still the place / That we all call home," they wrote in the chorus.
"We felt like we were onto something really special," says Bentley. "It's hard to write a patriotic song that doesn't feel too chest pounding. I wanted to do something that was inspiring and uniting, and looks back at our failures, and more than anything else, our greatness. Hopefully it inspires people and makes them feel good [through] these tough times right now."
More From Taste of Country