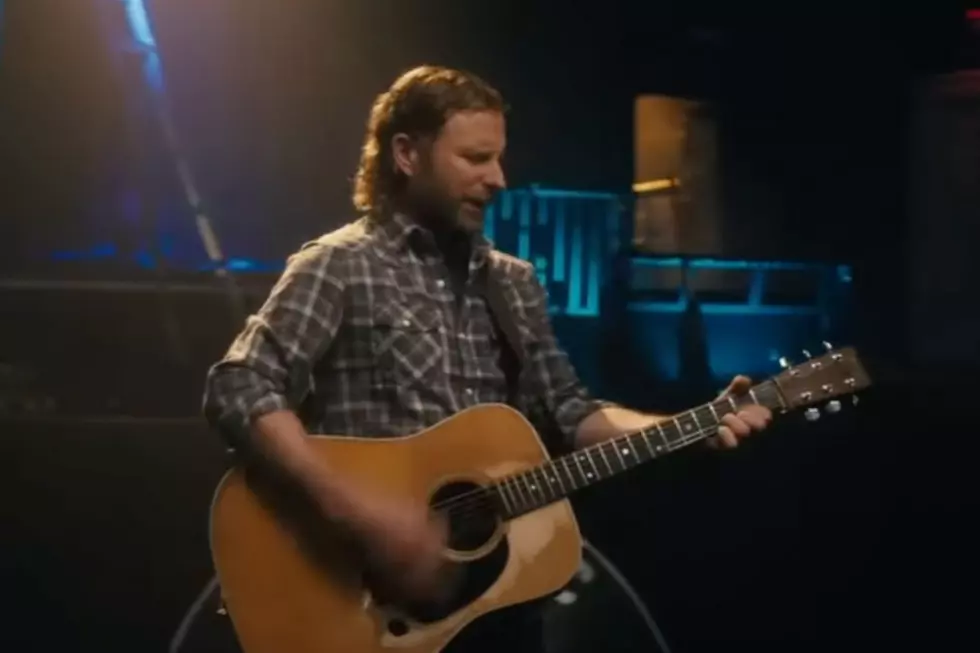 Dierks Bentley's 'Same Ol' Me' Video Revives Nashville's Exit/In Venue
YouTube
Dierks Bentley will release his new album, Gravel & Gold, on Feb. 24, and ahead of the album, he is sharing a brand new video for album track, "Same Ol' Me."
In the song — co-written by Bentley, Luke Dick and Jon Randall — Bentley sings about being the same person he's always been, and the music video personifies this notion.
The clip features Bentley pulling up in his white truck and entering the famous Exit/In music venue in Nashville. Although the venue is currently closed, Bentley and his band give it one last performance of "Same Ol' Me."
The venue only contains echoes of its former glory in the video — with a ladder in the background, plastic cups strewn around the tables and the "Live Music" sign on the ground — but Bentley brings it back to life with the performance.
The Exit/In holds a special place in the hearts of many artists and Nashville residents, and Bentley's memories of the place were the conduit for his idea to film the video there.
"My first time playing Exit/In was just as meaningful to me as playing the Ryman and Bridgestone Arena," Bentley shares in a press release. "I opened for Asleep at the Wheel before I had a record deal or anything. A manager was supposed to come watch me play, but they didn't show up. I had a few too many Busch Lights and passed out under a bench. The last thing I remember hearing was Ray Benson's booming voice. I woke up around 4AM and realized I was all alone!"
"It was bittersweet to be in there during the last days of December as they were closing it down," the now-star adds. "I felt honored to take a shot with the guys and toast to the history there and turn the lights off."
Bentley's Gravel & Gold album is his first since the release of his 2018 project, The Mountain, and it is his 10th studio album. The record will feature 14 tracks, including his latest single "Gold."
Country Singers You Forgot Got Their Start on Reality TV:
More From Taste of Country