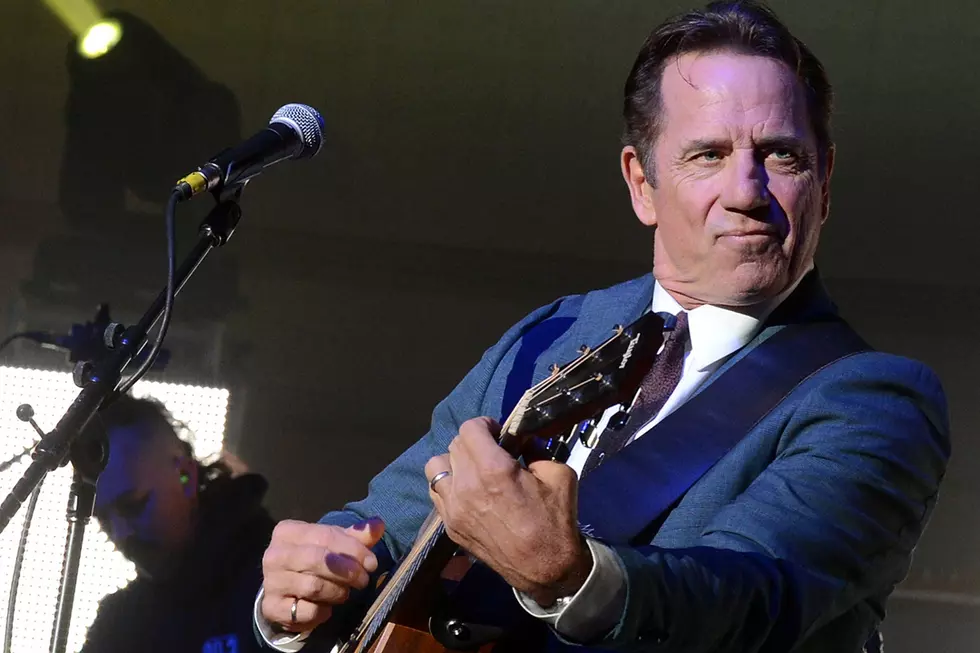 'Dukes of Hazzard' Star Tom Wopat Arrested for Indecent Assault, Drug Possession
Rick Diamond, Getty Images
Former The Dukes of Hazzard star Tom Wopat was arrested in Massachusetts on Wednesday (Aug. 2) and charged with indecent assault and battery and drug possession.
The Boston Herald reports that Wopat, 65, was arrested moments after leaving the theater at Waltham High School where he has been rehearsing for a production of 42nd Street.
The arrest took place after a female actor in the play told police that Wopat walked up behind her and grabbed her buttocks, according to the police report. The alleged victim was "shocked and upset," and she reported the incident to a union representative from Actors' Equity.
The woman told police that some of the female cast members already were uncomfortable with Wopat due to his "inappropriate flirting," and that she had approached the stage manager of the production about it on July 22, one day before the alleged assault took place. The stage manager told her the producers were "aware of Mr. Wopat's behavior, and that they were going to speak with him." After Wopat denied the allegations, the woman says the associate director of a local musical theater camp advised her to go to the police.
Country Singers' Mug Shots
Officers found "two bags of white powder believed to be cocaine" in Wopat's front pocket and in his car. The Herald reports that the actor and singer told them he buys it in New York in large quantities uses it over time. Wopat denied the assault allegations to police after his arrest, but admitted that he flirts and once touched a member of the theater group on the hip and told her, "I like the way you work."
Wopat pleaded not guilty to the assault charge on Thursday and was released after paying $1,000 bail.
A Waltham district court judge has granted Wopat's accuser a restraining order barring him from having contact with her, and the production of 42nd Street has opened with an understudy in Wopat's role. Wopat declined to comment when he left the courthouse on Thursday (Aug. 3). His lawyer says he denies the charges. Wopat is set to appear in court again court on Sept. 26.
In addition to his starring role as Luke Duke on The Dukes of Hazzard, Wopat is a recording artist who has released several albums in multiple genres that include country music. He also hosted a country music talk show, Prime Time Country, in 1996.
More From Taste of Country