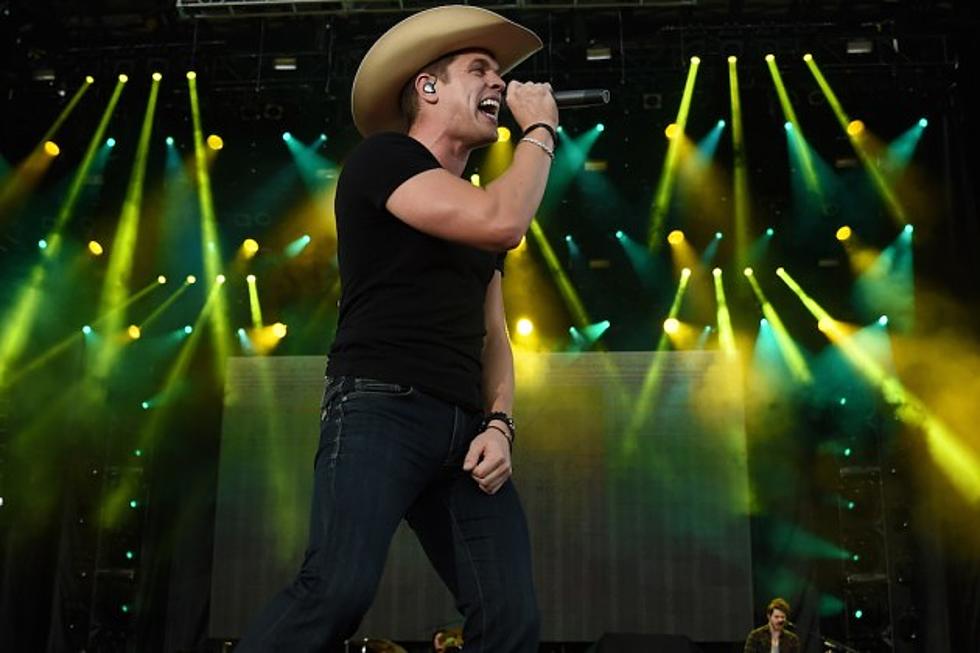 Dustin Lynch Wants Fans to Get Their Phones Out at His Shows
Ethan Miller, Getty Images
Dustin Lynch understands the power of social media. That's exactly why he encourages fans to pull out their phones and snap away during his concerts.
Lynch, whose second studio album, 'Where It's At,' peaked at No. 2 on the Top Country Album charts, says that one of his favorite moments in any show is the moment when he takes the stage for the first time.
"A lot of people get there four or five hours early, and they're just standing, waiting," Lynch tells ABC News Radio. "So, when we hit the stage, that first song, the phones are out, the Snapchats are going off, and they're videoing and taking the pictures."
The country singer insists that he wouldn't have it any other way. Not only does Lynch admit to snapping pictures on his phone when he's a concert-goer himself, the 'Where It's At' singer sees the benefit of fans taking (and sharing) pictures at his concerts as well.
"When they post it to social media and to Snapchat, it's the whole, 'Wish you were here,' or 'You shoulda came,'" Lynch says. "So, it's a great advertisement, too, for us."
And what does Lynch use to get the party started and those cameras flashing? Contrary to what you might think, it's not his most well-known songs, now that he's starting to build a collection of hits with tracks like 'Cowboys & Angels' and 'Hell of a Night' -- at least not at first.
"We don't want to play those songs up top, because then people are gonna go, 'Well, the show's kind of hit its high spot,'" he says.
Instead, Lynch is opting to start the show with a new track called 'To the Sky,' which pays tribute to everything fans love about the concert experience.
"It's about just having hands in the air and drinks in the air and girls in the air," he says. "It's about that moment -- those moments that I get to share a lot of times throughout the year with my fans."
Look for Lynch to kick things off with 'To the Sky' (and lots of other hits) when he joins Luke Bryan for the next leg of his That's My Kind of Night Tour starting on Feb. 10 in Grand Rapids, Mich.
Dustin Lynch Performs 'Where It's At' for Taste of Country
More From Taste of Country