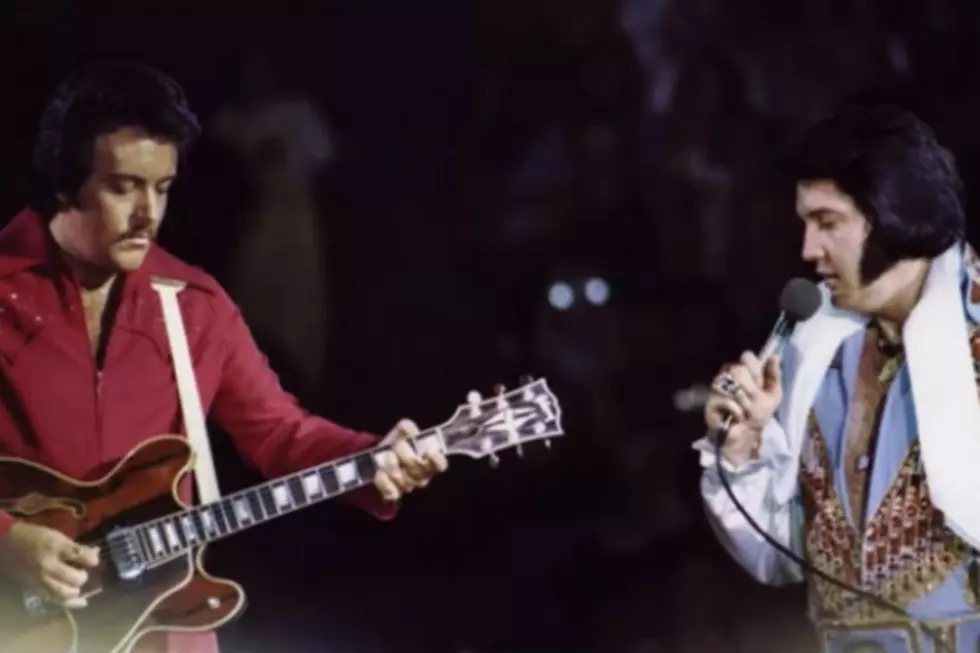 John Wilkinson, Longtime Guitar Player for Elvis Presley, Dead at 67
YouTube
John Wilkinson was by Elvis Presley's side for the last 10 years of the singer's life, playing over 1,200 shows with Presley until 1977. The pairing was both destined and miraculous, as Wilkinson once snuck backstage to tell the legend that he didn't know how to play guitar. The slight -- from a 10-year-old Wilkinson -- was received warmly by the King, but it'd be another decade before they'd join forces. The rhythm guitarist died on on Friday (Jan. 11) after a battle with cancer.
Wilkinson recalls that early conversation with Presley in a video interview recorded in April 2011. He doesn't back down from his brash comments, and says that as they separated that day, Presley told him he felt they would be reunited one day. Thirteen years later, the King hired him not knowing the 23-year-old was the same kid.
Everyone in the TCB band was family. "Besides my own father, he was probably the most kind and compassionate and considerate and generous man I've ever met in my life," Wilkinson said of Presley, still wearing the gold TCB emblem the King put around his neck in 1969.
Family and friends were quick with kind words about the guitarist as well, remembering him as a kind many who never turned down an autograph. "It didn't matter if he was meeting adoring fans, joking with Chuck Berry about keeping his B-string in tune, or if he was talking to a neighbor about her dog, people were people to him," a statement from his family reads, according to the Associated Press. "Folks were folks. John would look you square in the eye and accept you, just as you were. There was nothing phony about him."
After Presley died, Wilkinson continued to play, gaining notice as a fine acoustic player. In 1989 he suffered a stroke that left him unable to play guitar, but he remained a part of the musical community playing with friends and fellow TCB bandmates.
Presley's widow, Priscilla, and daughter Lisa Marie offered condolences in a statement. Wilkinson died at his home in southwest Missouri, leaving behind wife Terry.
More From Taste of Country