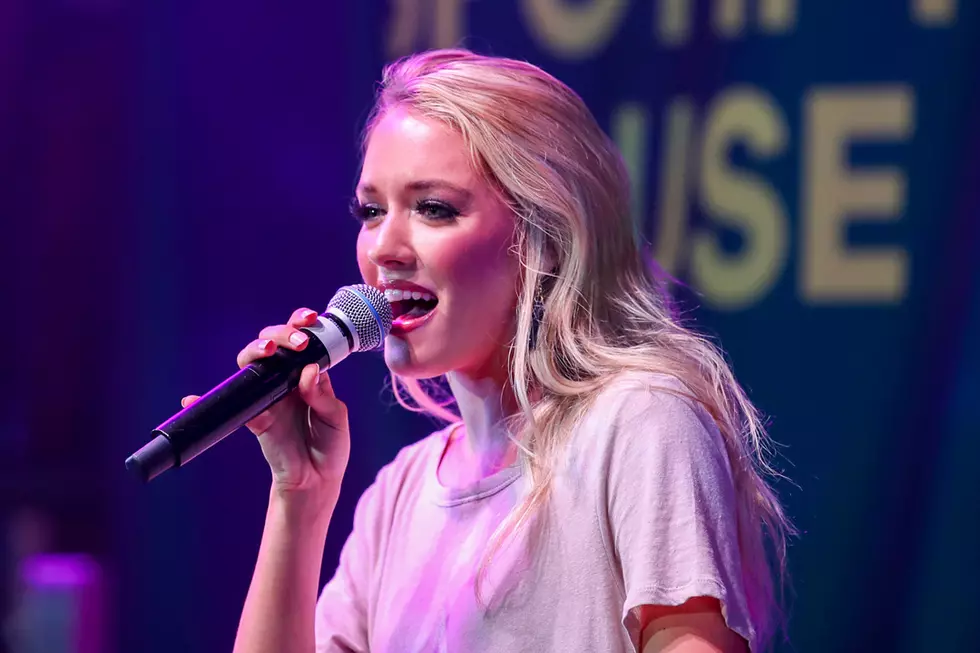 'The Voice' Singer Emily Ann Roberts Shares Birthday Engagement
Brett Carlsen, Getty Images
The Voice Season 9 runner-up Emily Ann Roberts is engaged! The country singer shared the news exclusively with People, detailing her boyfriend's romantic surprise proposal on her 21st birthday.
Roberts and her boyfriend, Chris Sasser, had arranged to go on a hike in Asheville, N.C., on the morning of her birthday. Sasser was sentimental as they drove to the site, tearing up when Eric Church's "Like Jesus Does" came on the radio and telling Roberts the song reminded him of her.
"The whole thing got me wondering, but he had always said he wouldn't ask me to marry him on my birthday or a holiday, so I didn't know," Roberts recounts. But Sasser surprised her when he proposed in front of a beautiful waterfall.
"The crazy thing was once I said, 'Yes,' I took that ring right out of the box and put it on my finger," Roberts says with a laugh. "I didn't realize I had done that 'til we got back to the car."
The surprises were not over for the day. The newly engaged couple headed over to Roberts' parents' house, where her family had planned a surprise party. But they were on the receiving end of a bigger surprise.
"They were all surprised that we had quite the surprise for them too," Roberts shares. "I think it took everyone a minute to process it all."
The couple met in high school, before Roberts ever auditioned for The Voice. She competed on the show as a member of Blake Shelton's team in 2015. She released an EP titled Someday Dream in July of 2019 and returned to The Voice to perform the title track, and recently released a video for another song, "Wild." Roberts and Sasser plan to marry in 2020, and he will move from Knoxville to join her in Nashville, where she recetntly moved to pursue her music career.
"He's really comfortable with all of this," Roberts says. "He's still very shy but he is coming out of his shell. He was with me before The Voice and during The Voice and now after The Voice, and he has never once complained about any of it. He's done so good with it all, because it can have its crazy moments."
Country Singers Who Got Married or Engaged in 2019
More From Taste of Country