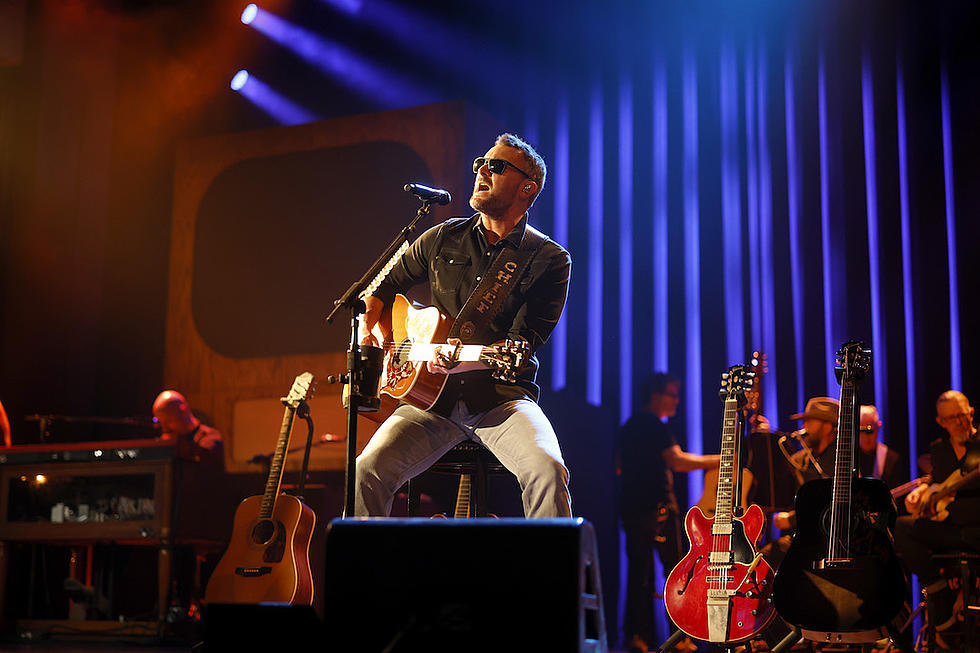 Eric Church Thinks Music Built on Political Divides Won't Stand the Test of Time
Jason Kempin, Getty Images
More and more in recent years, country music has found itself at the center of bitter political divides. Songs like Jason Aldean's "Try That in a Small Town" and Oliver Anthony's "Rich Men North of Richmond" have galvanized listeners on both sides of the political aisle, while Maren Morris' recent departure from the genre underscores its deepening sociopolitical divides.
In a new interview with Esquire, Eric Church acknowledges that political outrage is a central component in today's country music. However, he also believes that in the long run, that division won't be the defining factor of its best songs.
"I do think it will define its era, but I think the era's fleeting and that s--t doesn't last," Church reflects. "Right now, especially in a political season, everybody's trying to use whatever weapon they can use to motivate whatever side they're on. And that is new, except maybe the Vietnam War era."
In 2021, after news broke of Morgan Wallen's racist slur scandal, Church condemned Wallen's actions as "indefensible." But he also extended a message of support to the younger star, telling him to keep "hanging in there," and spent time fishing with Wallen in the months that followed.
When it comes to music, Church says, any song that becomes a hit solely because it aligns with fans' political views is destined to fizzle out.
"I just think that stuff's gonna fall away and the really good music, just like with [the Vietnam War] era, will be what we remember 20 years from now," he continues. "I don't think a song that becomes popular or not popular because of whatever political aspirations the consumer has is really going to matter."
26 Country Stars You Won't Believe Aren't Grand Ole Opry Members
That answer is often difficult to determine, but this list suggests reasons where appropriate.
Membership
into the Grand Ole Opry comes with an obligation to play the show frequently, but that's often set aside (Barbara Mandrell is an inactive member, for example). Only living artists are considered, and once a member dies, they are no longer a member.
As of 2023, there are more than 70 members of the Grand Ole Opry. Historically, nearly 250 men, women and groups were members — so, it's a select group that excludes several Country Music Hall of Famers.
64 Artists Not in the Country Music Hall of Fame
Which county singer is most deserving of a Country Music Hall of Fame induction? Here are 64 artists that don't have a medallion yet, with some thoughts on when each is eligible and if their fans can expect that nod soon.
More From Taste of Country