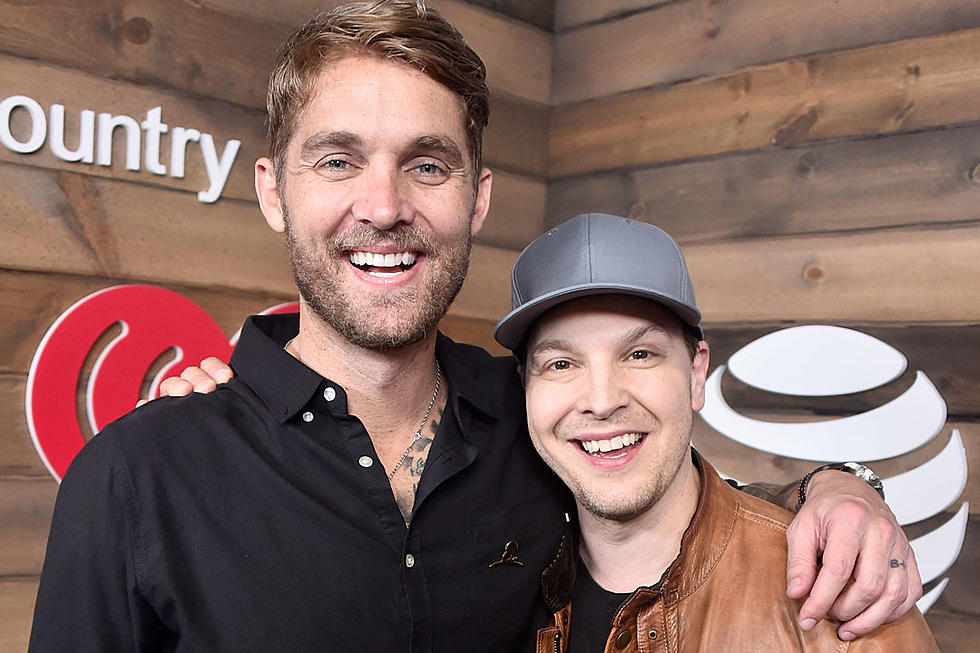 Gavin DeGraw Is 'Very Much Looking Forward To' Vegas Show With Brett Young
Frazer Harrison, Getty Images
Though they've performed in acoustic rounds with one another over the years, their upcoming show in Vegas marks the friends' first full-length production, building on their friendship that spans more than a decade.
"When he reached out regarding the show in Vegas I jumped at it. I said, 'Absolutely man, this would be so much fun for us,'" DeGraw tells Taste of Country. "We hang out anyway, so why not hang out and do a show too."
The two met in 2005 when Young approached DeGraw after his show at the historic Greek Theatre in Los Angeles, inquiring about his career and asking "some really interesting music questions."
"I could tell as we were speaking he was really interested in being an artist," DeGraw recalls. The two reconnected at another gig and have been friends ever since. Young has admitted that he's been conscious of overstepping boundaries, not wanting DeGraw to think he was using the friendship for musical gain. But while working on his 2018 album Ticket to L.A., Young believed a collaboration would be a natural fit, and DeGraw agreed. That led to "Chapters," an autobiographical song that tells Young's life story from his days growing up admiring his preacher father through the injury that cut his dreams of playing professional baseball short, with DeGraw singing the third verse that looks at the story from an overarching perspective.
"For he and I as buddies, we thought it was a very important and rewarding moment for us as musicians and friends to have a project together," DeGraw says, calling it a "great, full circle life moment." DeGraw hopes the two will perform the track in Las Vegas.
"We've never passed the mic back and forth to really sing that song yet publicly, so that would be I think a very special moment," he says.
The "I Don't Want to Be" singer reveals that they also haven't "ruled out" the option of including cover songs, noting that leaving the audience in suspense makes the show interesting.
"It really is all about the surprises, so if you can always keep the audience guessing a little bit so they have something to look forward to, that really is so important," he says of putting the Vegas show together. "It's something I'm very much looking forward to."
Young and DeGraw take the stage at the Joint inside the Hard Rock Hotel & Casino on Friday (March 22).
Cody Johnson's "On My Way to You" Is Amazing!
These Country Stars Are Covering Up Shocking Tattoos
More From Taste of Country